We've had a wide variety of Chromebooks grace the market in recent times, each with slight differences, and specifications.
This can make selecting the appropriate Chromebook to buy quite tasking, therefore, this article will point you to the 10 best Chromebooks to buy in 2022.
Best Chromebooks To Buy In 2022
Having evaluated numerous Chromebooks, we've come up with the best Chromebook alongside their key specs, pros, and cons to satisfy your needs and budget.
Let's take a look at them
1. Google Pixelbook Go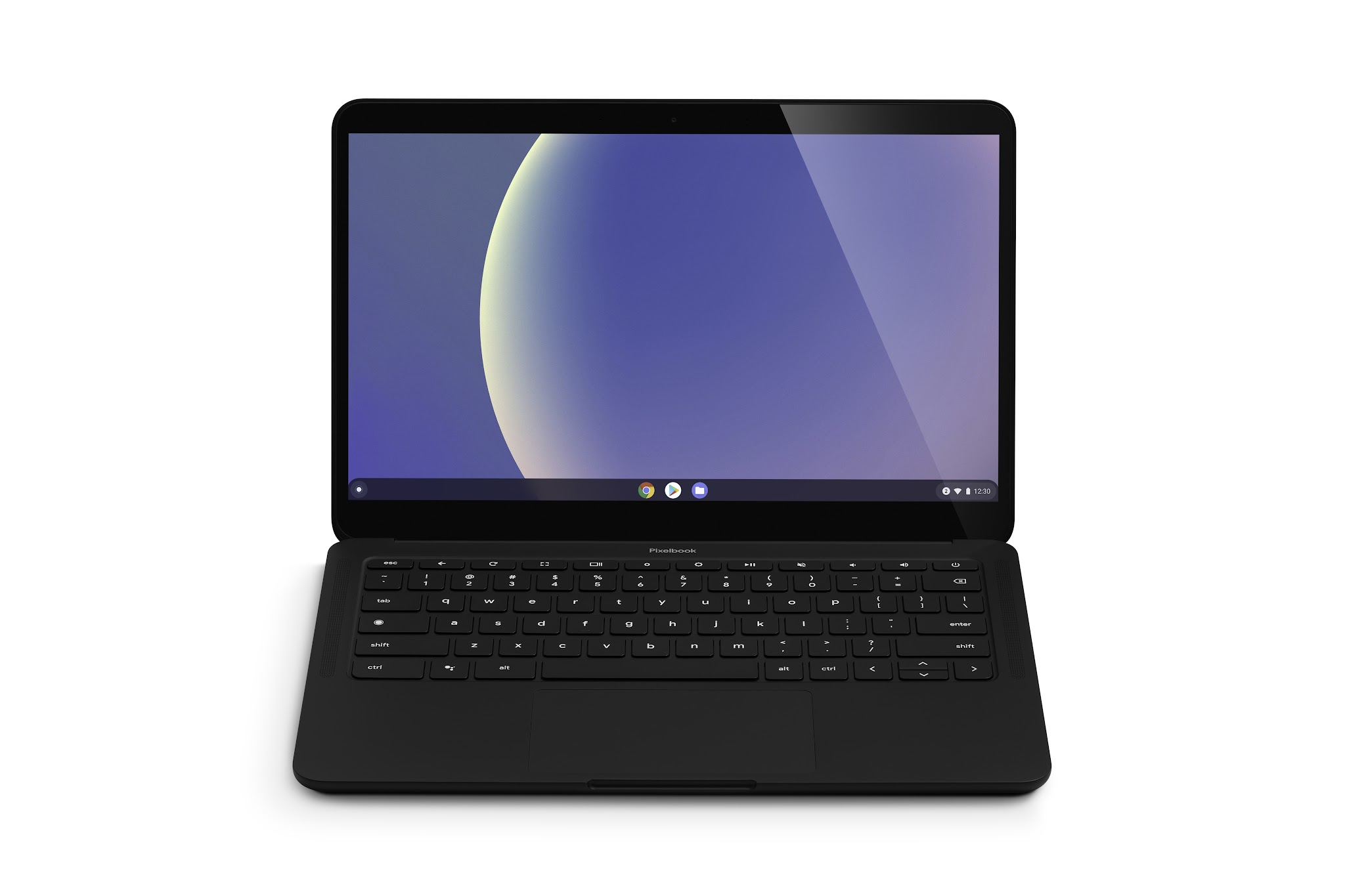 From the name, you can easily deduce that the chrome operating system was designed by Google, and of course, since it's Google, we shouldn't expect anything less. 
Some of its outstanding features include its enviable battery life that has proven to be better than most of its counterparts, its amazing keyboard that gives you a satisfactory feeling while typing as well as other amazing features as seen in the specifications below.
However, you shouldn't hope for any new models of this Chromebook since the Pixelbook team at Google has been dissolved.
Key Specifications
CPU: Intel Core m3 – Intel Core i7
Graphics: Intel UHD Graphics 615
RAM: 8GB – 16GB
Screen: 13.3-inch Full HD (1,920 x 1,080) or 4K LCD touchscreen
Storage: 128GB – 256GB eMMC
Pros
– It has an amazing battery life
– Incredible keyboard
Cons
– It is quite expensive
– It has no biometric login
2. Acer Chromebook Spin 311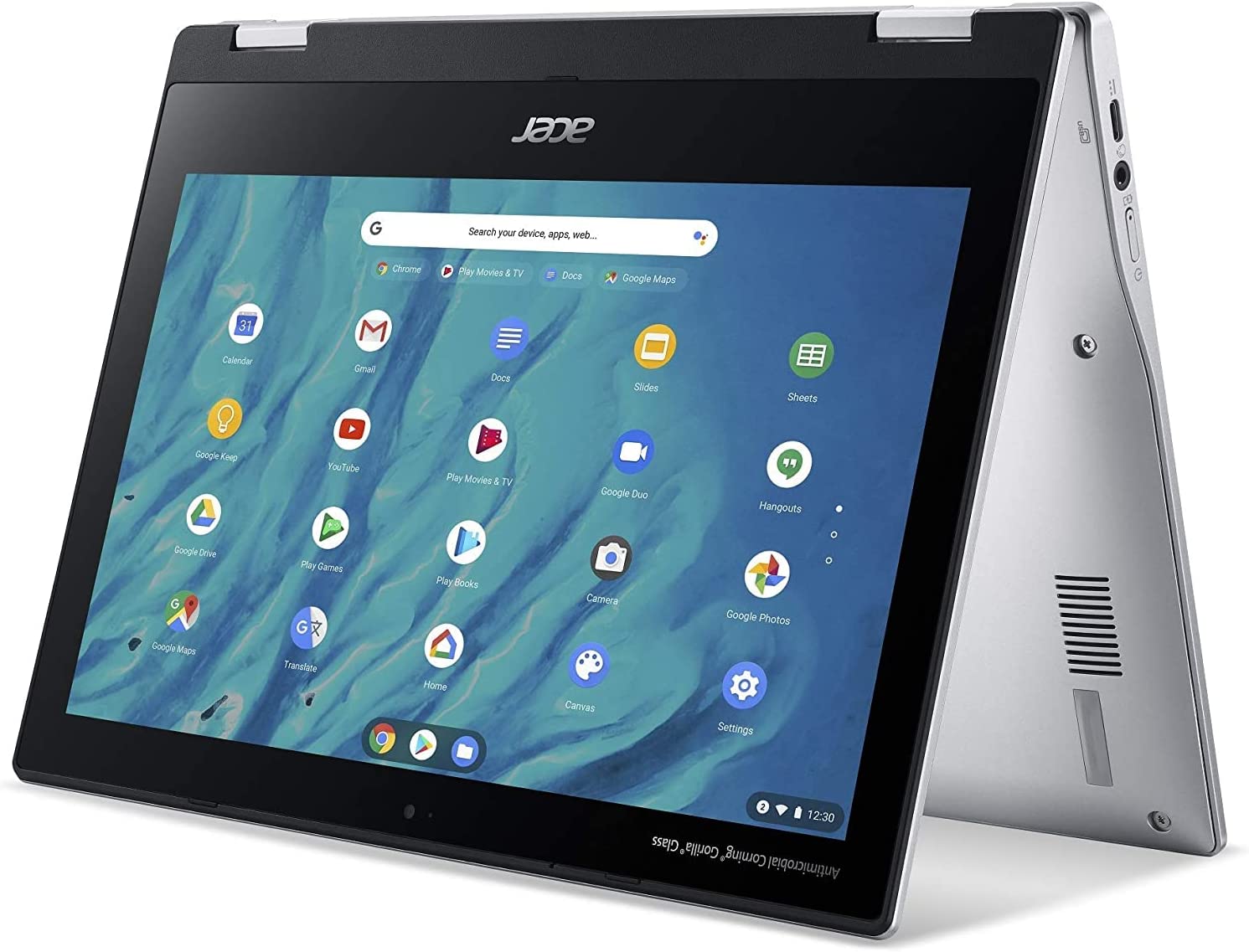 It's safe to refer to Acer's Chromebook Spin 311 as a little workhorse because, despite the fact that it's budget-friendly, you can't experience slack of any sort while using it.
For a Chromebook of this price, it has various enviable features like decent battery life, a long-lasting touchscreen, a 360-degree hinge for swapping into tablet mode and is also very versatile.
However, note that there are a few faults as well such as its relatively low display brightness, and large screen bezel.
Key Specifications
CPU: MediaTek MT8183C
Graphics: AMD Radeon R4 Graphics
RAM: 4GB
Screen: 11.6″ HD 1366 x 768 IPS
Storage: 32GB Flash Memory
Pros
– It has an amazing design and build
– Nice size
– Incredible touch screen and flip mechanism
Cons
– Dim screen
– Its Massive bezels reduce the actual screen size drastically 
3. HP Elite Dragonfly Chromebook
The HP Elite Dragonfly Chromebook outcompetes Windows and Mac laptops, all thanks to its entry-level 12th-gen Core i3 configuration, top security features, light-weightedness alongside other solid specs.
Although it's quite pricey, its portability makes it one of the ideal chromebooks for students, and not just for organizations.
It may also interest you to know that this chromebook is the first to ever come powered by Intel vPro.
Key Specifications
CPU: Up to 12th-gen Intel Core i7 with vPro
Graphics: Intel Iriz Xe graphics
RAM: Up to 32GB
Screen: Up to 13.5-inch QHD+ (2256 x 1504) touchscreen
Storage: 128GB – 256GB eMMC
Pros
– Incredible performance
– Optional security features
– Stunning display
Cons
 – Quite costly for a Chromebook
– Enterprise security 
4. Acer Chromebook Spin 713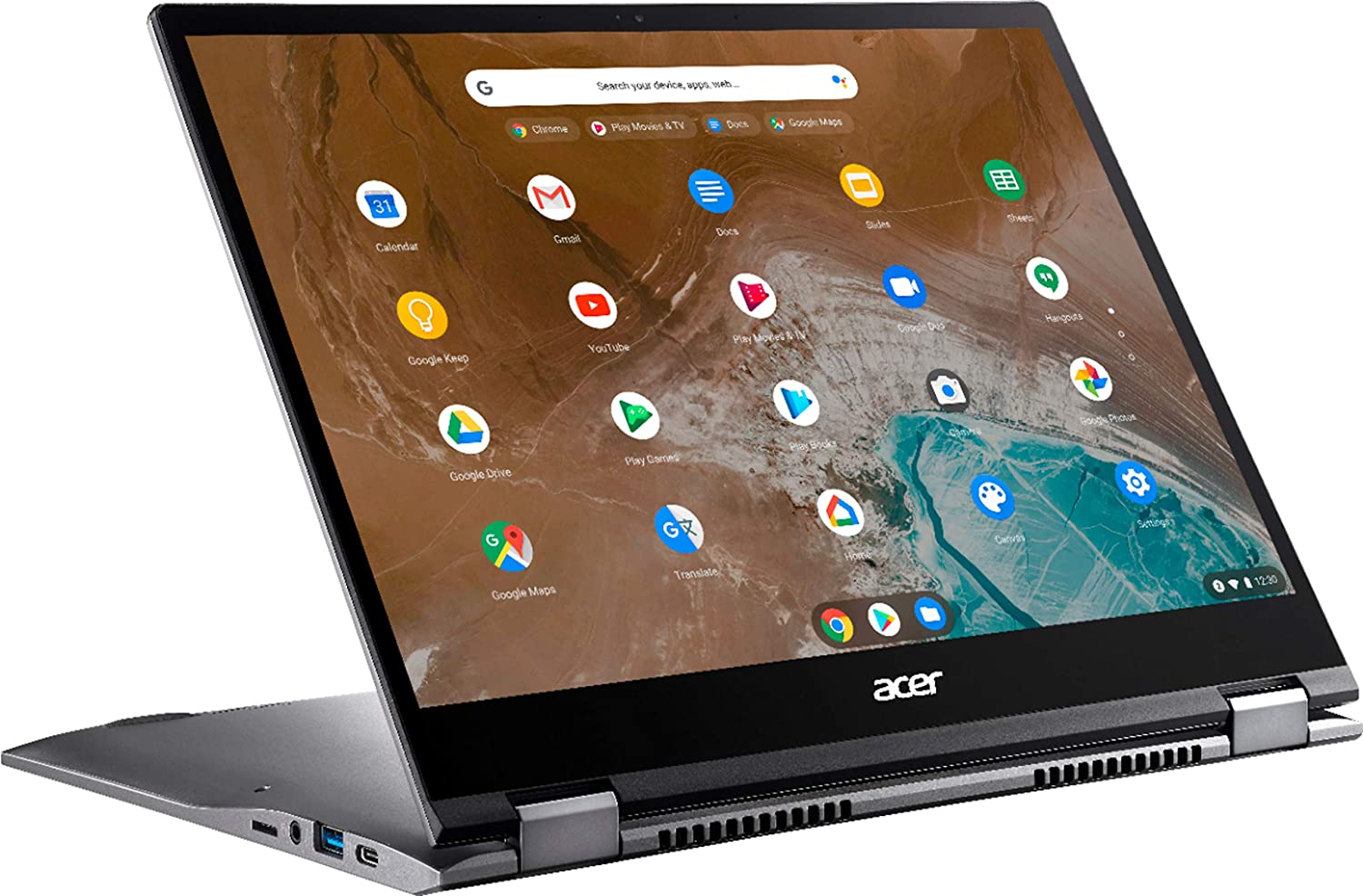 From the Intel Core i5-1135G7 that supplies power to this chromebook to its 3:2 display ratio that enhances on-screen productivity, its actively responsive trackpad to its simple design, the Acer Chromebook Spin 713 surely deserves a spot in our list of best Chromebook to buy in 2022.
Users are assured of top-tier performance, smooth browsing,  excellent for productivity, and comfort as you can spin it around to convert it to a nice big tablet.
Sadly, unlike most Acer 2-in-1s, the stylus is absent in this chromebook thereby making it a wrong choice for anyone who intends to use it for digital art.
Key Specifications
CPU: Intel Core i5-1135G7
Graphics: Intel Iris Xe
RAM: 8GB
Screen: 13.5″ 2256 x 1504p 3:2 IPS Touchscreen
Storage: 256GB PCIe SSD
Pros
– Incredible performance
– Fantastic display
– Comfortable keyboard
Cons
– It has no stylus 
– It has no physical privacy shutter for webcam
5. Lenovo IdeaPad Flex 3 Chromebook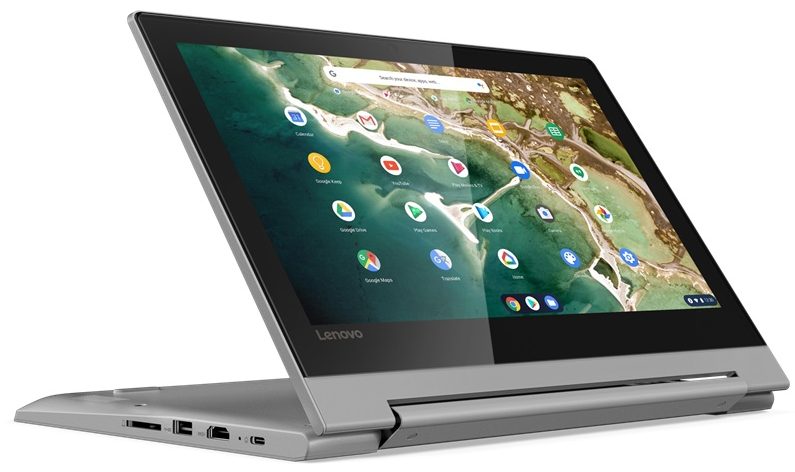 You will agree with me that students are most likely in a hurry, and may easily drop things on the ground or quickly stuff their backpacks, so if you are one of such students, I recommend the Lenovo IdeaPad Flex 3 as a result of its rugged build quality that can withstand such.
Interestingly, it has an incredible battery life, so you are sure to use it the entire day in school for all manner of schoolwork, and even the occasional bit of Netflix, and it is also affordable.
Key Specifications
CPU: 1.1GHz Intel Celeron N4020
Graphics: Intel UHD Graphics 600
RAM: 4GB DDR4
Screen: 11-inch IPS touchscreen, 1,366 x 768 pixels
Storage: 64GB eMMC SSD
Pros
– Offers premium value
– It has a solid build quality
– Decent battery life
Cons
– It has an obsolete appearance
– Not terribly compact
6. Lenovo ThinkPad C13 Yoga Chromebook
The Lenovo ThinkPad C13 Yoga Chromebook is one such Chromebooks that is worth every penny spent on it, and this can be attributed to its top security features needed for every business, strong processor, beautiful touchscreen, garaged stylus, and flexibility due to its hybrid design thereby making it ideal for fast-paced professionals.
It's safe to say that this chromebook is one of the most powerful Chromebooks you can find in the market, however, its battery can't exceed 10 hours.
Key Specifications
CPU: AMD Athlon Gold 3150C – AMD Ryzen 7 3700C
Graphics: Integrated AMD Radeon
RAM: 4GB – 8GB
Screen: 13.3-inch FHD (1,920 x 1,080) IPS LED
Storage: 32GB eMMC – 256GB SSD
Pros
– It has a strong AMD processor
– Astonishing security features
Cons
– It is country
– Its battery life can't exceed 10-hours
7. Lenovo IdeaPad Duet 5 OLED Chromebook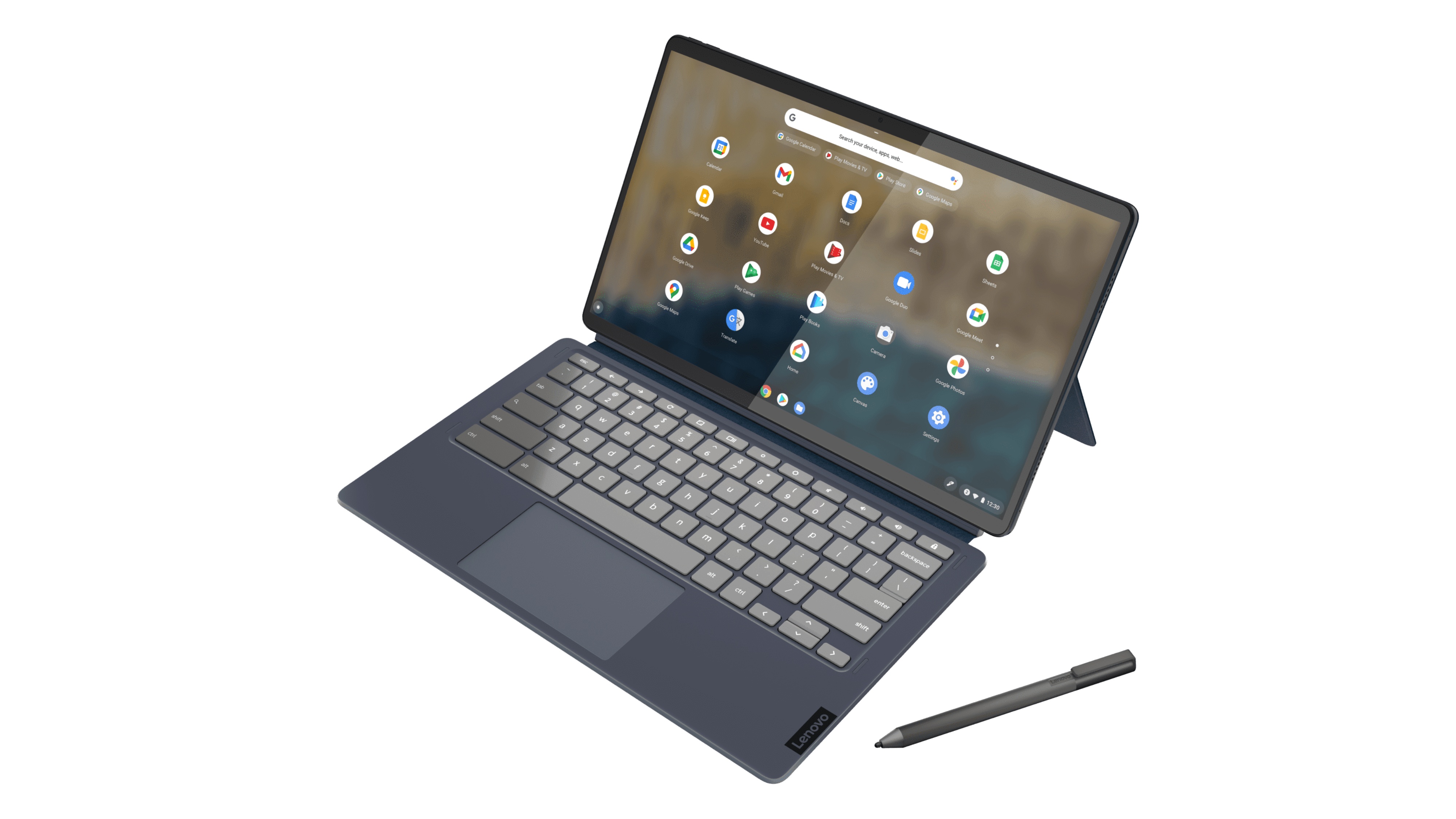 Lenovo IdeaPad Duet 5 Chromebook is yet another chromebook that made it to our list of 10 best Chromebooks to buy in 2022, and this is a result of its innumerable outstanding features.
One of such features is that it has an OLED screen alongside an attractive OLED display, outstanding battery life of up to 19 hours, and a stylish detachable keyboard.
However, its keyboard and kickstand are not the easiest to handle but all of these aforementioned features are wrapped up in an affordable package.
Key Specifications
CPU: Qualcomm Snapdragon 7c Gen2
Graphics: Qualcomm Adreno GPU
RAM: 8GB LPDDR4X 2133MHz
Screen: 13.3-inch 1920 x 1080p multitouch OLED, 400 nits
Storage: 128GB eMMC Flash storage
Pros
– Stunning display
– Outstanding battery life
– Bigger keyboard
Cons
– Difficult kickstand
– Stylus not included
8. Asus Chromebook Flip C536
You don't have to break the bank to get yourself an Asus Chromebook Flip C536 yet it features one of the best intel processors, a 15-inch screen, a luxurious design as well as other features that suit a budget Windows laptop.
Furthermore, its internal components make it ideal for carrying out tasks like spreadsheet work and photo editing.
However, its battery life (seven-hour-and-44-minute) shouldn't come off as a surprise although it is pretty manageable.
Key Specifications
CPU: Intel Core i3-1115G4
Graphics: Intel UHD Graphics
RAM: 8G LPDDR4
Screen: 15.6-inch, FHD (1920 x 1080) 250 nits
Storage: 128GB SSD
Pros
– Attractive style
– Incredible spec
– 15.6-inch full HD display
Cons
– Down-firing speakers
– Few ports
9. HP Chromebook x2 11
Speaking of a device that is capable of pulling double duty as a compact laptop and a tablet, then the HP Chromebook x2 11 should definitely come to mind.
Whether you need something for work or just for relaxation, this chromebook, despite its small size, suits you as you can attach the keyboard cover or convert it to tablet mode.
Other features include its 1440p display, 2160×1440 native resolution, and the Qualcomm Snapdragon 7c chip being its power source thereby comfortably handling anything you throw at it.
Key Specifications
CPU: Qualcomm Snapdragon 7c\
Graphics: Qualcomm Adreno GPU
RAM: Up to 8GB
Screen: 2,160 x 1,440 touch
Storage: Up to 128GB eMMC
Pros
– Offers an incredible multitasking performance
– It has a bright, vibrant 1440p display
Cons
– Its Kickstand and keyboard cover can't be used conveniently
10. Acer Chromebook 314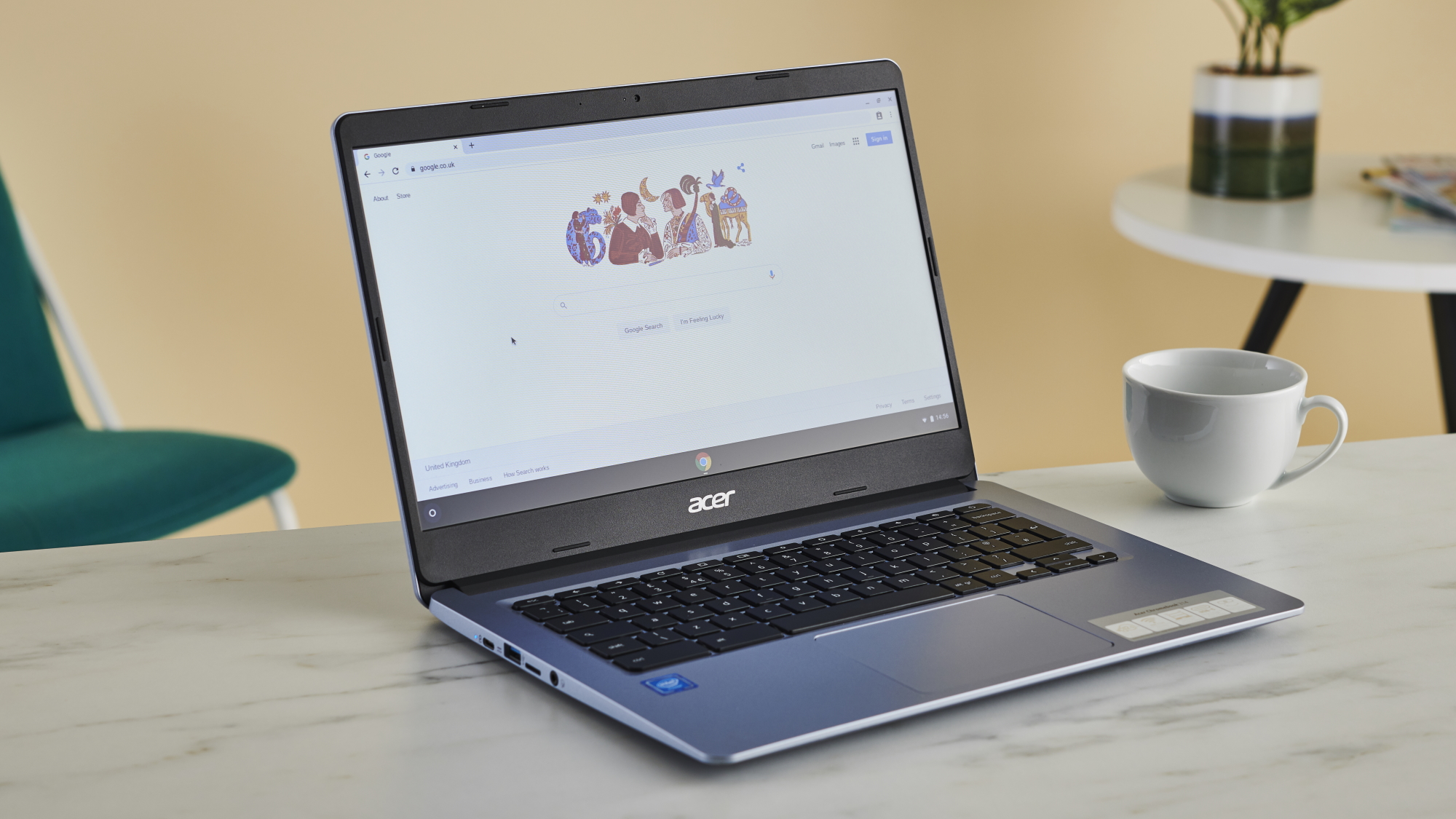 Last but definitely not least on our list of best Chromebooks to buy is Acer Chromebook 314 offering top-notch values compared to its performance, size, and cost. 
If you are not concerned about having a chromebook with a touchscreen, external display ports, or even a 360-degree hinge, then this is a suitable option for you, and interestingly, it is affordable.
Furthermore, you can rely on this chromebook to cater to a wide range of online needs like browsing for a budget Chromebook, and worthy of mention are its fantastic display that almost suits higher-end models for brightness and clarity, user-friendly interface, and 13-hours battery life.
Key Specifications
CPU: Intel Celeron N4020
Graphics: Intel UHD Graphics 600
RAM: 4GB LPDDR4
Screen: 14-inch Full HD (1920 x 1080) 16:9
Storage: Up to 128GB Flash Memory
Pros
– An outstanding, laptop-esque design
– An incredible battery life and performance
– A bright, crisp screen
Cons
– Absence of a touchscreen
– Absence of fingerprint reader
Frequently Asked Questions
What Is A Chromebook?
However, what precisely is a Chromebook and how does it differ from other notebooks? A computer that uses the lighter Chrome OS is referred to as a Chromebook. The majority of the operations carried out by this Linux-based operating system rely mainly on Google's Chrome browser and Internet access, thus it uses less power and storage space.
It isn't as reliable or complete as macOS or Windows 10/11. It can, however, handle all of its customers' daily multitasking requirements, including doing productivity work all day while watching television shows and movies, finishing a ton of homework assignments, or even doing some photo editing and gaming.
It has even been enhanced more recently to run Linux and Android apps.
Which Brand Of Chromebook Is Most Reliable?
The greatest Chromebook we've tested for 2022 is the Acer Chromebook Spin 714. It is fully functional, powered by an Intel Core i5 processor from the 12th generation, and long-lasting. This is a fantastic option if you're searching for a Chromebook to use as your sole computer.
Are Chromebooks Worth It 2022?
Because Chromebooks frequently feature more modest specifications than their Mac and Windows equivalents, you're less likely to find exceptionally fast processors or extremely huge hard drives in Chromebooks.
However, Chromebooks can occasionally be found for less than $500, making them an excellent deal for users who don't need Windows or macOS.
Which Is Better, A Chromebook Or A Laptop?
The decision between a Chromebook and a laptop running a more conventional operating system, such as Windows or macOS, largely depends on your needs and how you want to use it.
Since all of the actual application processing happens in the cloud, which then displays the contents in a browser, a Chromebook is just as capable of handling that kind of work as a more conventional laptop if you do almost all of your work online using web apps like Google Docs, SalesForce, GeForce Now, or other comparable products.
You won't be able to tell the difference between a Chromebook and a fully functional Windows laptop or a MacBook if you have a fast enough internet connection.
How Is A Chromebook Different From A Laptop?
Although a Chromebook differs from a laptop in a few significant ways, it's crucial to remember that Chromebooks are still computers; they just perform various tasks differently. Whether you should get a Chromebook or something more potent with stronger processors and graphics cards depends on what you plan to use your laptop for.
A Chromebook can be a suitable choice for you if you're familiar with Google Chrome because Chromebooks operate on Chrome OS, a web-based operating system that is quite similar to Google Chrome. Chromebooks don't have to worry about performance issues or lag because traditional laptops typically run the Windows operating system, while Macbooks typically run macOS. Both of these laptops also typically have plenty of RAM to ensure smooth operation.
The best Chromebook makes a great student laptop if you're going to college because it's portable and has cloud storage so your computer won't get clogged with files. However, you should spend more money on a device that is more powerful than a Chromebook and can handle design software if you intend to study a subject like graphic design.
As an example, Chromebooks do not come with the full Microsoft Office suite, but you can use Google Drive apps to open, edit, and convert files to and from Microsoft Office, or you can use Microsoft's own Office web apps. This is a minor disadvantage of Chromebooks. Due to Skype's availability as an app on Chromebooks, it will function on them.
Conclusion
I have successfully taken you through the 10 best chromebooks to buy in 2022 alongside their key specifications, pros, and cons.
Over to you – which of these aforementioned chromebooks do you think you should get, and is there anyone you think should have made it to our list but didn't?
Share your thoughts with me in the comment section.