This site may earn affiliate commissions from the links on this page. Terms of use.
Qualcomm closed out 2022 by announcing the Snapdragon 8 Gen 2 chip, which will power many of 2023's most popular phones. Among the first to launch with Qualcomm's new processor will be the Galaxy S23. Early leaked benchmarks have shown that Samsung's top-of-the-line S23 Ultra will have an overclocked Gen 2, and now it appears that the base model will as well.
The first hints of an overclocked S23 processor surfaced a few weeks back when the unannounced Galaxy S23 Ultra showed up in Geekbench results. It showed a maximum clock speed of 3.36GHz, and the stock Snapdragon 8 Gen 2 only runs at 3.19GHz. A separate leak claims the upgraded chip will also have a GPU clock boost from 680MHz to 719MHz.
Now, there's a similar benchmark leak for the base model Galaxy S23 (SM-S911B), showing the same enhanced clock speeds. If the top and bottom of the S23 lineup have the improved chip, we can safely assume that all three, the S23+ included, will have it. The benchmark results for the S23 are somewhat lower than the S23 Ultra's, but these are pre-release devices. There could be optimization issues, or the more compact S23 might just be harder to keep cool. That's something newer Snapdragon chips have struggled with.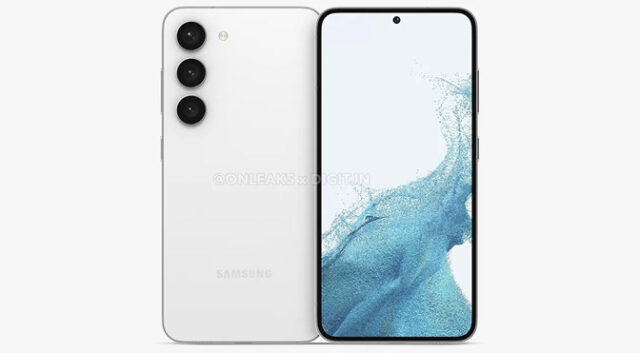 Last year's Snapdragon 8 Gen 1 was a fast chip, but it ran hot and throttled severely at times. The revamped Snapdragon 8+ Gen 1 improved thermals and overall performance, and early Gen 2 benchmarks on reference hardware show continued improvement. The Gen 2 also moved to a newer CPU design for its highest-clocked core, so there may be more thermal headroom for a modest overclock. But it's also possible this will be a mistake that makes the S23 less efficient for sustained workloads. It'll probably hinge on the phone's thermal design — it's hard to evacuate heat without an active fan as you get with a computer and some gaming smartphones.
We expect Samsung to reveal the S23 family in February 2023. At that time, we should find out if Samsung's deal with Qualcomm will put this overclocked Snapdragon chip in all S23 variants. In the past, Samsung used its Exynos chips in the South Korean and European versions of its S-series phones, and its fans have gone so far as to start petitions to get the Snapdragon versions. They might get their wish and then some.
Now read: