Let us talk about some of the different components of the apple watch. We have the display in the front, and there is also the apple watch digital crown by the side. This digital crown allows you to scroll and zoom in using the little slider on the side.
It acts similarly to a regular watch knob. In addition to that, there is a home button that you can press.
This acts as the normal home button that you might have used on your iPhone. Here is how it works, by pressing the front of the home button; it will allow you to go to the main area where you will see all of the different app icons displayed on the screen. You can also press it back again to enter back into the clock face.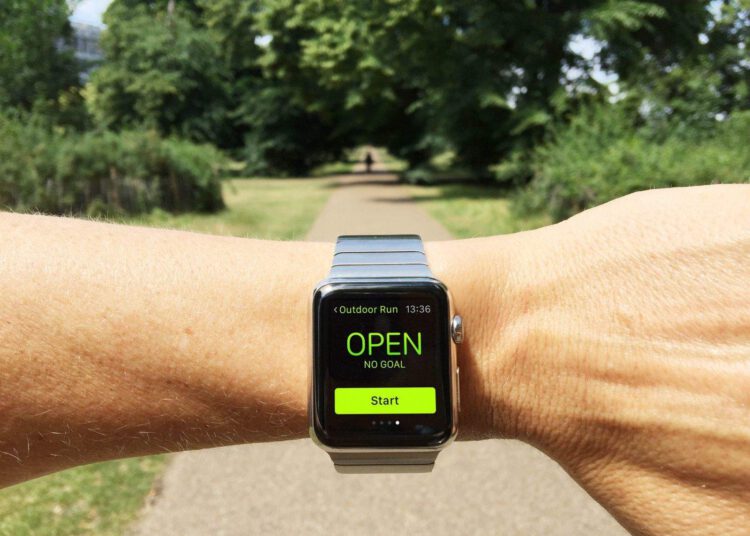 A SINGLE TAP WILL ENTER you in and out of your application view and your clock face. A double tap will send you to the previous application that was open. You can press and hold to activate Siri. The side button also does some very important things on your Apple watch.
Also read:  How To – Download Apple Watch Apps
One press of the side button will bring up your favorites; you can scroll through them to contact them individually. Let us say you have a favorite that you wanted to contact, press on them and you can give them a call, message or your heartbeat or other pictures if they have an apple watch as well.
You can also double tap the side button to access Apple pay. Pressing and holding the button will bring up the menu that will allow you to power off your device. One more thing for you to know is that the Apple watch doesn't just respond to regular touches and taps, it also responds to something called force touch, which is when you press and hold more firmly on the screen. This allows you to access a whole different settings menu.
In conclusion, you have a speaker, microphone, and the heart rate sensor which will monitor your heart rate while you are doing exercises. You can also take off the bands using the little button at the top and bottom — press in on the little button and pull the band out from side to side. To put the bands back, slide it in, and it will lock into place.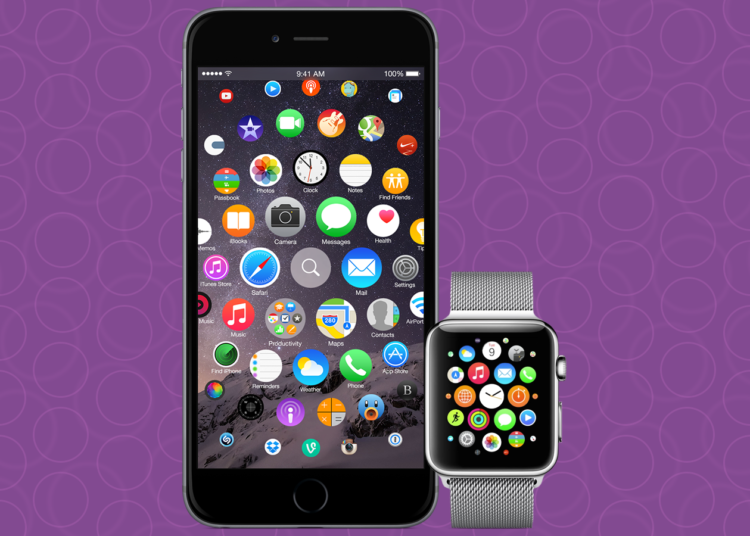 Features And Settings WE WILL NOW LOOK AT some important features and settings of the Apple Watch. You can access the Apple Watch home screen just by pressing once on the digital crown. You can then move around the home screen by pressing and holding your finger to wipe around, and you will see the different applications that are available.
Tap on any application to open it up. You can rearrange your tap icon by pressing and holding on one of the app icons and moving it around until you find a position that suits you better and then release your hand.
You can more easily access the home screen of your watch by going into the "my watch application" on your phone, clicking on app play out and pressing and holding the app icons and moving it to the position you desire. Once you do that through your phone, it will automatically change the app display on your watch.
If you want to adjust the brightness and settings, go to the settings application and scroll down to brightness and text size, and this will allow you to increase the brightness (there are three different notches) or decrease the brightness. I like to keep mine on the medium settings. You can also change the text size and also add bold text which is a cool feature if you want something a little bit easier to read.
Through the settings, you can also adjust the sound (loud and soft) and haptics. You can also mute the device, and it will only tap you when it receives a notification. You can scroll down to see the haptics and select the kind of tap you like on your wrist.
If you want to access the Do Not Disturb, Airplane Mode, Mute, and Ping your iPhone, all you have to do is to swipe up and then scroll to the left until you see the connected tab.
This is going to allow you to turn on/off the Do Not Disturb, which makes sure you receive or don't receive notifications on your Apple watch. You can also turn on/off the airplane mode, and sound.
You can also ping your iPhone If you lose your iPhone and you don't know where it is, it will instantly ping your iPhone. From the same glance menu which is the list of different quick view applications, you can swipe over to see your current battery life, and it will be displayed in percentage.
There is another cool thing I love which is called the Power Reserve. This is great for reserving your battery when the battery is low. When it is on power reserve, it will continue to display the time, but all of the other apps will not be available to use.
Also read:  Apple Watch Tips and Tricks That Will Make You an Expert
To access this mode, all you have to do is to press and hold on the side button, then swipe to enter power reserve. But please do know that your watch will only display the time when on power reserve, you cannot access any other thing including the side button. The only way to get back everything is to restart your Apple Watch completely.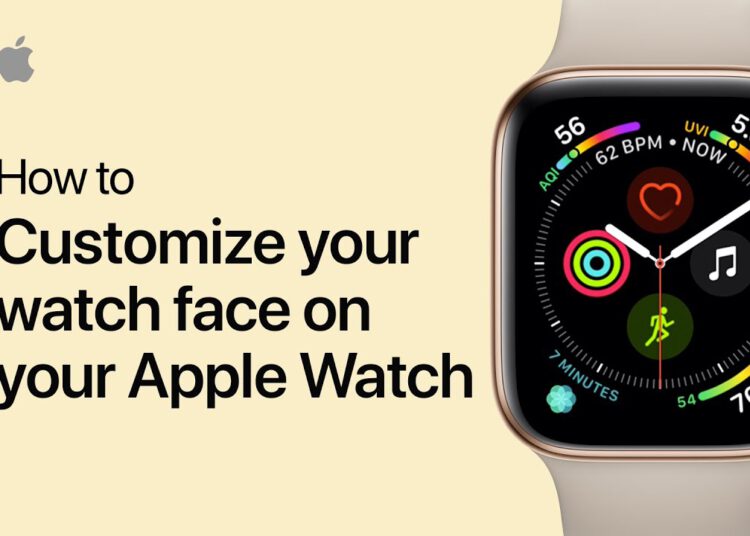 Customize Watch Faces LET ME SHOW YOU HOW you can customize your Apple Watch faces. All you have to do is press and hold using the forced touch (pressing down the screen).
There are a few presets which you can either customize or use as they are or you can create your own. You will see Utility, Modular, Simple, Motion, Astronomy, Color, Solar, Chronograph, Mickey, and Extra-Large. You can use any of those Watch faces or even customize it.
If you want to create your own, all you need to do is to click on New, then choose the type of watch face that you want. Use the digital crown to select your desired watch face. Then you can choose the type of color that you like for the minute hand.
The next thing is for you to choose what you would like to display for the date, and at the top left you can also choose what you want such as Off (nothing to display), date, calendar, moon phase, sunrise/sunset, weather, activity, timer, alarm, stopwatch, world clock, and the battery. All those are the different options that you have. I like to choose the battery so that I will be able to see what the battery capacity is.
Once you are done with the selection, just press the home button, and your watch face will be completely customized.
Notifications IF YOU HAVE A RED DOT at the top of your Apple Watch screen, that means that you have unread notifications. If you had instantly gotten those notifications, you would be able to see them on the screen within about a minute of receiving them. However, if you wait for a certain period, a red dot will appear.
All you have to do is swipe downward so that you can read all the different messages that you just received. Click on the message to read, and you can either dismiss or reply to the message. When you click on reply, it will come up with quick and easy responses based on what it thinks that the text is saying.
You can choose to accept those responses or send your text. You can also send a smiley face or dictate text for Siri to send for you. It is that simple! Please know that email also shows up in the notification
Glances LET ME SHOW A LITTLE bit more of all the different glances that you can access. The first glance that you have is the one that allows you to turn on your "airplane," and "do not disturb." You can also swipe over to access the music settings, which allows you to play, pause, go forward or backward on your music.
You can also increase and decrease the volume; you can play music that is on your iPhone or music saved locally to your Apple Watch. The next glance you will see when you swipe over again is your heart rate, followed by the activity app, events, weather, stocks, maps, world times, etc. Those are the different glances that we have.
Messages IF YOU WANT TO USE messages on the Apple watch, tap on the messages icon, and you will see your most recent messages.
You can decide to tap on it to see the conversation. If you want to reply, kindly scroll down to click Reply and send another message. You can also send some different emojis that you would like.
You can send your message as either text or audio. Now, if you want to send a new message, just press and hold using force touch. Then click "new message." Choose your contact, create the message and then send it. That is how to use messages on your Apple Watch.
Email EMAIL ON THE APPLE watch is a breeze, click on the mail application on the apps menu. You can click on an email to read it and read a brief blurb of your email. Unfortunately, you do need to reply to the emails using your phone.
However, there is a cool feature available, if you have your email open on your Apple Watch, you will go to your phone and in the bottom left-hand corner, swipe up, input your passcode, and you will be brought directly to that email. This is called hands-off, and it is a great feature available on the Apple Watch.
Also read:  What accessories go with an iPad?
Answering Phone Calls HANDLING CALL IN THE Apple Watch is very easy to do. When you get a call that comes into your Apple Watch, you will be able to see who is calling; you can accept the call, deny the call or scroll down to send a message.
You can also answer on your iPhone. Once you click answer on your iPhone, it will hit hold, and you can then answer it directly on your iPhone.
The Apple Watch is great at allowing you to quickly answer phone calls, especially when you are out about a run, or in an area where it is a little bit difficult to whip out your phone.