Sujal Patel has been here before.
He weathered the 2009 recession as CEO of Isilon Systems, coming out the other end to sell his company the next year for $2.25 billion.
He's now CEO of Nautilus Biotechnology, and he's not taking any big chances in the current economic downturn.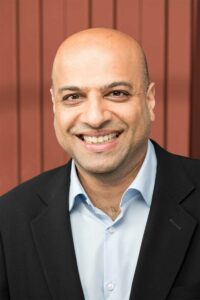 "As a development stage company, we're doing everything we can to strike the right balance between accelerating the development of our platform while seeking to extend our cash runway," said Patel. "I know the degree of inspection and discipline required to strike that balance."
As the pandemic boom times fade for the life sciences industry, Patel is not the only CEO in the Seattle area re-assessing how to run a business.
"Every company is having to adjust its strategy regardless of stage," said William Canestaro, managing director of the Washington Research Foundation.
In Washington state, the response to the broader downturn is mixed, according to interviews with CEOs and other industry leaders. Here are some key takeaways:
As valuations sink and funding tightens, layoffs are increasingly common and companies are slowing hiring.
But new startups are still emerging, the "right" talent is still hard to find, and lab space is more accessible.
Seattle biopharma giants Bristol Myers Squibb and Seagen are more buffered from the downturn. And not all startups are affected.
Some startups are also shielded by diverse sources of funding such as grants.
There are reasons for long-term optimism in the Seattle area, including the recent growth of the industry in the region and the strength of its institutions. "There is still a sense of optimism in the life science community here in Washington as we head into 2023," said Kate Nelson, vice president of life sciences for commercial banking at J.P. Morgan in Seattle.
The boom times are over: Last year saw record venture capital investment and IPO activity in biotech as 147 companies went public in 2021, and valuations soared. This year, only 25 companies have gone public, and the XBI biotech index fund is down more than 50% from its peak in February 2021.
In Washington state, biopharma companies raised $1.37 billion across 48 deals last year but only $378.1 million across 20 deals by September 30 of this year, according to PitchBook.
"The bar is far higher than it's ever been for biotech companies to exit," said Canestaro. Lower valuations and acquisition pricing are having "a cooling effect across investment stages," he said.
While seed funding is still accessible, Canestaro is seeing fewer Series B and C rounds.
"Later stage companies are focused on partnerships instead of IPOs. Earlier companies are considering fewer development programs and having a slower ramp on hiring. Everyone is budgeting 50% longer to raise their rounds," said Canestaro.
About 120 biotech companies have laid off workers this year, according to Fierce Biotech's layoff tracker.
In Washington, Absci, Zymeworks, TwinStrand Biosciences, NanoString Technologies and Sana Biotechnology all shed employees in 2022.
"We have made the hard decision to streamline our workforce," said a spokesperson for Adaptive Biotechnologies in March when the Seattle company laid off about 100 employees. "Given current market conditions affecting Adaptive and the biotech industry more broadly, we needed to ensure we had enough flexibility to meet our medium- to long-terms goals."
The 'right' talent is still in demand: Amid the gloom, there is some light for workers looking for jobs. More companies in the Seattle region are hiring than cutting staff, said Nelson of J.P. Morgan.
Despite the recent layoffs, "the demand for top talent in Washington continues to be resilient," according to Nelson.
Life sciences employment soared 24% from 2015 to 2020 in Washington state. And some of the layoffs are part of the natural cycle of biotech. Neoleukin Therapeutics recently shed staff in the wake of disappointing clinical data for its lead program, for example.
Workers are particularly needed in areas including clinical trial support, medical writing and biostatistics, said Maggie Sullivan, a former senior recruiter at Zymeworks.
"A number of companies have held back hiring over the last six months, and the entire industry has changed its hiring approaches dramatically," said Sullivan, who now works for another biotech company. Nonetheless, it is still hard to find the "right" talent," she said.
Some workers are also staying put instead of switching jobs, constricting the talent pool, said Sullivan.
Lab space is easier to find: Previously tight competition for lab space is softening, creating more opportunities for startups to grow.
During the pandemic, demand for lab space in the Seattle area peaked at 1.25 million square feet, said Pete Warsinske, a life science specialist at commercial real estate company CBRE. Today, demand is at 350,000 to 400,000 square feet, with some potential tenants awaiting financing or data before committing.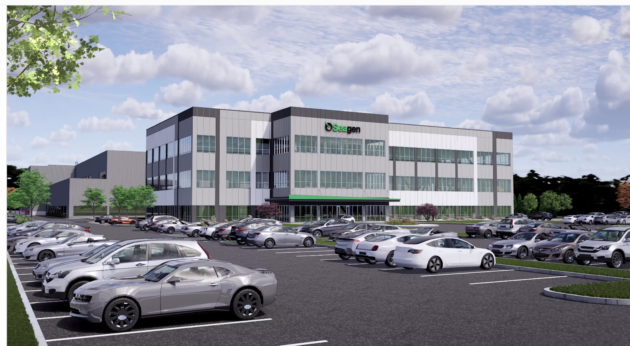 Bigger companies are buffered and looking for workers: Big pharma and biotech companies have largely been spared the hangover, and some are prospering.
Global biotech company Seagen employs about 1,800 people in the Seattle area and has more than 100 open positions. And the stock value of Bristol Myers Squib (BMS), which has an R&D center for cellular therapy and immuno-oncology in the Seattle area, hit an all-time high in December.
BMS has more than 1,400 workers in the region and is hiring "at all levels" for R&D and manufacturing roles, said a spokesperson.
Many startups recently raised funding: Newer, more flush startups are responding in a variety of ways to the downturn.
Several well-funded Seattle area startups emerged this year, including Affini-T Therapeutics, Bonum Therapeutics and Cajal Neuroscience.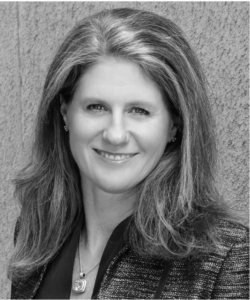 Cell therapy startup Sonoma Biotherapeutics netted a $265 million Series B round last year and has not made any operational changes "directly related to external economic conditions," said chief technology officer Heidi Hagen. Sonoma is developing an 83,000 square-foot R&D and manufacturing center in Seattle and is hiring.
Sana, another cell therapy company, raised $587 million when it went public in February 2021, the largest ever IPO for a preclinical stage biotech company. The company announced plans this summer to develop a cell therapy manufacturing facility in the Seattle area, but it also recently "reset" its program priorities and laid off between 75 to 80 employees.
Nautilus raised $345 million in a SPAC merger last year, but Patel is keeping the larger economy in mind as he builds the protein analysis company.
"We have evolved our management of the business from the 'move fast at any cost' mindset of the recent past to a focus on making sure every dollar is spent as efficiently as possible," said Patel.
Nautilus is also seeing higher quality, more experienced candidates in part because of layoffs and belt-tightening at other companies. "We plan to take full advantage of this opportunity to increase the strength and experience of our team across the board now and into the future," said Patel.
Diversity in funding sources shields some startups: Phase Genomics sells specialized products and services for genome analysis, and it's also supported by several grants. Most recently, the company landed $5.5 million from the Gates Foundation and the U.S. National Institutes of Health to catalog the viruses that infect bacteria.
"As a largely bootstrapped, revenue-positive company, we have been mostly isolated from this market downturn," said CEO and co-founder Ivan Liachko. Phase is hiring and does not expect to change its budget projections, Liachko said.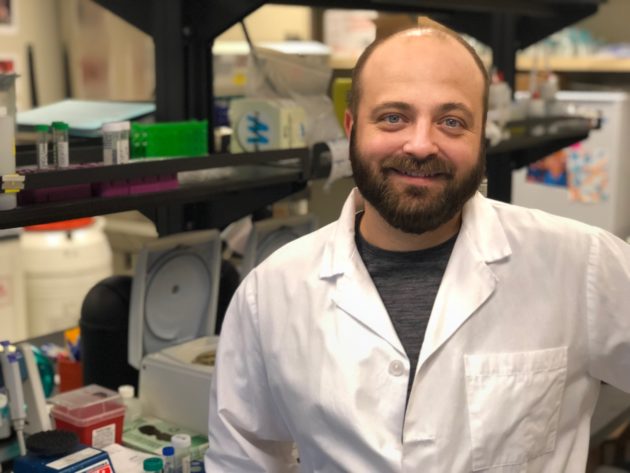 Lumen Bioscience, which is building a manufacturing plant in a former Seattle bakery, is similarly boosted by $44.6 million in grants from the U.S. government and nonprofits, supplementing income from its commercial collaborations and $27.7 million in venture capital cash.
Lumen also takes a simple approach to drug manufacturing, growing therapeutics inside algae that can be ingested.
"We've found that our lower cost structure and reliable non-dilutive funding are much more interesting to investors now that the boom times are over and R&D capital efficiency is back in vogue," said Lumen CEO Brian Finrow.
Lumen has slowed spending and considers major investments like new lab equipment more carefully. And while the startup is still growing its team, that is happening at a slower pace, said Finrow.
"It seems prudent to ride out the economic storm in this way," said Finrow. "But we're working hard on ways to kick things back into high gear."
Companies are waiting for the storm to clear: Even with the various levels of belt tightening, life science leaders in Washington say the long-term future is bright.
The state is home to institutions like Fred Hutch and the University of Washington that have spun out numerous companies in the last few years. The Seattle area has become a top ten life sciences talent cluster; it's known as a hub for protein design and cell therapy companies; and a host of experimental therapies are still coming through the pipeline.
Venture firms are also flush with cash, much of which has yet to be released. Frazier Life Sciences raised close to $1 billion in March and Arch Venture Partners raised $2.9 billion in June. Seattle-based Madrona Venture Group, which is increasingly investing in life sciences, raised $690 million across two funds this year.
Companies like BMS, which is recruiting researchers familiar with cell therapy, are planning for the long haul. BMS recently donated $450,000 to Shoreline Community College near Seattle to help fund construction of a classroom complex to train scientists, engineers and biomanufacturing experts. That endeavor that should also help support other companies in the region seeking workers in the future.