After a series of pandemic-induced pivots, Mystery was looking for the thing that would stick. And in becoming an employee engagement company, the startup was focused on helping companies boost morale and stickiness among a distributed workforce.
Fittingly, Mystery has become Glue in a rebranding for the 5-year-old Seattle startup announced on Tuesday.
"It just makes sense. We're trying to solve retention problems for companies," CEO and co-founder Shane Kovalsky said. "We're trying to keep people connected and make sure the best people stick around. We're the Glue that keeps your company together."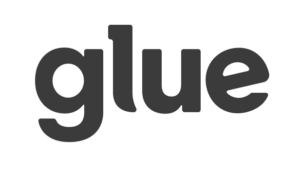 Along with the new name, Glue is promoting a new AI-powered connection platform that uses machine learning and network analysis to find the connection opportunities among employees and teams. The platform automatically examines workplace tools where employees digitally interact, such as Slack and calendars, and generates data to help HR leaders take action.
Glue, which employs just under 50 people, is also acquiring PopStage, a two-person HR software company that creates visual experiences.
Glue's start — as Mystery — came in 2018 when it launched as a dating service of sorts, helping couples get out on the town for dinner, drinks, entertainment and transportation without having to plan any of it themselves. The company's first pivot came as COVID-19 hit and people stopped going out. Mystery tried a service called "Night In" to bring the fun home.
In 2021, the company shifted again, with a B2B focus on facilitating morale-boosting virtual events for distributed and hybrid teams and companies. It coined that new focus "morale as a service." In February 2022, the company raised a Series A funding round of $18.5 million from backers including Greylock, Moving Capital, Endeavor, and Gaingels.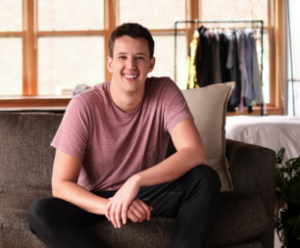 But Kovalsky wasn't satisfied that the virtual events were enough.
"People liked going to them. Organizers loved using the platform. We were growing more and more events," he said. "But when we looked at the data and tried to understand, 'Are these actually moving the bottom line for employee engagement?' They weren't. Ninety percent of our events had no effect."
So Kovalsky and his team dug deeper. They hired data science expert Shawn Ramirez to further understand how to help people leaders understand what their workers are feeling about engagement, what connection actually looks like, and to react in real time. Glue is designed to work in the background — this team should meet with that one, or this employee would be into this event — without having to wait for quarterly or biannual survey results.
Glue is also big on privacy and takes an employee-first approach as a product and as a company. All data is anonymized and "we're never going to expose that raw data to a people leader or even a team manager at that level," Kovalsky said.
Asked whether he would have believed it in the early days of Mystery if you told him that in five years he'd be running an HR tech company, Kovalsky said no way. But he said the through line is still there — build something to make people happy. And the scale with Glue is much more impactful, he said, considering how dissatisfaction at work can bleed into other parts of life in so many ways.
"Looking at Mystery … wow, what a cute little idea. We were making people's once-a-quarter date really great," he said. "Now we're making people's everyday life great."