Facebook parent company Meta and Washington Attorney General Bob Ferguson agree on this: the state's campaign advertising disclosure law is exceptional.
But is that good or bad — and more importantly, is the law constitutional?
That's a matter of significant disagreement as both sides prepare for a key hearing early next month in King County Superior Court in Seattle. It promises to be a pivotal moment in a long-running dispute over the state's public disclosure requirements for tech platforms that run campaign ads.
Meta is seeking summary judgment in its favor in the state's 2020 lawsuit.
Calling Washington an "outlier," Meta asserts that the state's disclosure law violates the First Amendment by unfairly targeting political speech, imposing onerous timelines for publicly disclosing what Meta considers unreasonable degrees of detail to people who request information about campaign ads.
"Holding that Washington's unprecedented disclosure regime is unconstitutional here would not jeopardize other disclosure laws, whether in Washington or elsewhere," Meta said in a July 15 motion. "It would simply bring Washington into line with the 49 other states that impose disclosure requirements that do not have the effect of shutting off entire channels of core political speech."
Meta says Facebook has stopped serving ads for campaigns in the state after determining that the company wouldn't be able to reasonably comply with the law.
The attorney general responded in a court filing Tuesday, saying that Meta has instead "made a business choice not to make the required information available despite already collecting it" through its ad platform.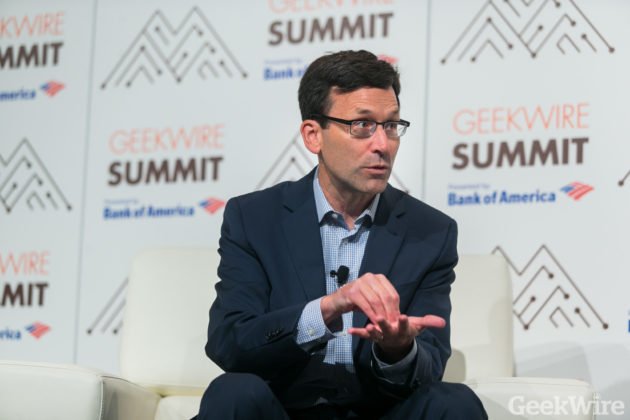 "There is no constitutional right to hide information related to election advertising spending just because a company would rather not provide it," the AG's filing said. "Meta's unilateral decision was an intentional business choice, not a necessity, and demonstrates nothing other than that Meta's purported commitment to election transparency is only on Meta's terms and only when transparency suits it."
In a news release, the AG's office said Washington has the "gold-standard law" across the country, citing the state's top ranking for campaign finance laws by the nonprofit organization Coalition for Integrity.
"This statute serves the vitally important purpose of informing the public about efforts to influence Washington elections," the AG's filing says. "That purpose has never been more important than it is today, as foreign actors and others aggressively spread election disinformation, including on Facebook. Indeed, Meta itself has publicly trumpeted the importance of election transparency and apologized for its role in election interference."
The requirements are spelled out in WAC 390-18-050, including a two-day turnaround for responding to requests electronically. Providing details such as the name and address of the people paying for the ads, the cost of the ad, and the method of payment, etc., apply to traditional broadcast, print, and digital ads.
The law also includes this requirement specific to digital platforms.
A description of the demographic information, the statistical characteristics of a population (e.g., age, gender, race, location, etc.), of the audiences targeted and reached, to the extent such information is collected by the commercial advertiser as part of its regular course of business, and the total number of impressions generated by the advertisement or communication.
Meta cited similar decisions by other tech platforms to stop serving political ads for Washington state campaigns as further evidence of its contention.
"When it becomes more burdensome to host one type of speech, the rational response is to stop hosting that speech," its filing said. "That is not a hypothetical concern. Faced with the prospect of having to comply with the disclosure law if they continued to host Washington political ads, Meta, Google, Yahoo, and Choozle all concluded that hosting core political speech is simply not worth it."
This is the latest lawsuit filed by the state against the company over this issue. Facebook had been sued by the state and in 2018 reached a settlement by agreeing to pay a $238,000 fine. Washington settled a separate lawsuit with Google over the same issue for more than $423,000 last year.
The current suit against Meta, filed in April 2020, asserts that the company continued to accept political ads in the state after promising to stop.
The hearing on Meta/Facebook's motion for summary judgment is scheduled for Sept. 2 before King County Superior Court Judge Douglass A. North.