HDTV Ultimate is a live TV streaming program for Android-based devices. Numerous well-known cable TV channels from the United States, the United Kingdom, various European nations, Asia, and more are included in this app.
With just a few clicks, you may start streaming thanks to this simple, elegant app. Additionally, the software gives users the opportunity to select from a variety of streaming servers.
A small selection of on-demand movies is also available under the new Movies category. This was also introduced by the developers.
Installing HDTV Ultimate APK on a FireStick
The full step/process – install HD TV
Open Firestick Home then Select the Settings icon, Choose My Fire TV and then Choose Developer Options.
Select "Applications from Unknown Sources" Click the On switch and then return to the home page and choose the Find menu.
Select the Search menu item, type "Downloader" and choose it from the list that appears. Click the Downloader icon, Select "Download" and let the program install before moving on.
Wait for the download to finish. To launch the Downloader application, click Open and then click Allow when the downloader opens.
A prompt will appear; choose OK. The Home tab would automatically open and have a text box on the right side.
Next, launch the Downloader application and click Go after entering the download URL in the URL bar.
Wait for a while in step 18. In a few minutes, the HDTV Ultimate APK file will be downloaded.
 After the APK file has been downloaded, select Install. On your FireStick, this will install HDTV Ultimate.
The installation of the app on your smartphone will take some time. After the program has been installed, click the Open button to launch it. But it is advised to press Done for the time being.
Since HDTV Ultimate's APK file is no longer required, click Delete to remove it. Your FireStick's storage capacity, which is already constrained, will be increased as a result.
Press Delete once again to confirm your decision. The HDTV Ultimate app's user interface will appear.
Congratulations! On your FireStick device, HDTV Ultimate has been successfully installed. 
Also, check guild on how to download and install SO Player on Firestick
How to Use FireStick with HDTV Ultimate
The HDTV Ultimate app's user-friendly layout and simple navigational scheme make it incredibly simple to use on FireStick. But if you're using it for the first time, it could be a little challenging.
Don't be anxious; we are here to help. Learn how to access and use HDTV Ultimate on Amazon FireStick by following these steps.
Step 1: To choose an app on your FireStick device, press and hold the Home button on the remote control.

Step 2: Select the HDTV Ultimate app icon under Your Apps & Channels.
If you can't find the app, proceed to step 3 and click See All. When you have installed more than 20 apps on your FireStick device, this is bound to occur.
Step 4: By selecting Move from the available options, you can position the app wherever you'd like.
Step 5: To launch the app, click on its icon. With only a few clicks, the user-friendly interface will offer you access to a wealth of content.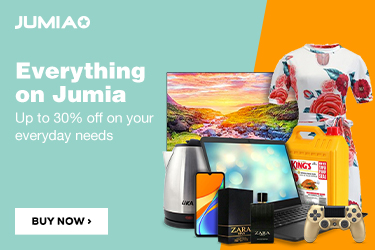 HDTV's Top Features
You have access to a ton of stuff on HDTV Ultimate, including sports, movies, TV series, news, and many other categories. You can choose the category from which to stream media.
Also, you can choose a different server to stream through if the first one isn't functioning properly – it lets you do that.
The HDTV software is user-friendly and simple to use other than that, you can choose the kind of stuff you want to watch with ease. The fact that HDTV Ultimate has a lot of international channels is one of its best characteristics.
Any of your personal preferences can be streamed.
Additionally, the app works with all devices, including FireStick. It runs smoothly on FireStick and supports streaming. Furthermore, the movies area offers on-demand viewing options, while the radio offers live, nonstop music.
You really do not have to pay a dime to stream any of the channels in HDTV Ultimate because they are all totally free. As a result, the app is sponsored by advertisements. However, blocking these adverts is simple.
Is using HDTV Ultimate safe?
Yes, using the app is entirely secure and error-free. To increase your security and ensure your safety while streaming anything on FireStick, however, use a VPN connection.
Conclusion
HDTV Ultimate is One fantastic streaming app with more than 1000 international channels. Additionally, the software uses many servers and lets you stream on-demand material. In the event that one server is having issues, you can select another.
But if you want to view securely, be sure to use a reputable VPN like ExpressVPN. By giving you a new one, it assists you in hiding your IP address.
Related