The workplace and job market are a volatile mix of variables these days, including the economy, tech layoffs, inflation, pay transparency, remote work, and a move by some companies to bring employees back to the office.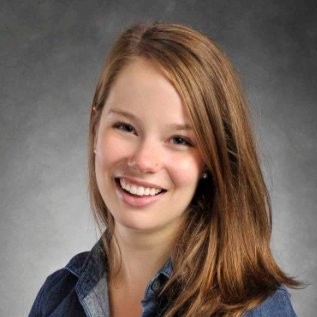 One of the biggest changes in the overall labor market: more employees are sticking with their current jobs if they can. Voluntary turnover (people willingly leaving their jobs) declined to 22% in 2022 from 36% a year earlier, according to a survey of more than 4,900 companies around the world, detailed in Payscale's 2023 Compensation Best Practices Report. 
In the technology industry, the voluntary turnover rate declined even further, to about 19% in 2022, according to the 14th annual report, released last week by the Seattle-based compensation software and data company.
One reason: economic uncertainty and tech layoffs are making some employees reluctant to risk leaving their existing jobs. Those factors are giving employers more leverage in setting compensation and perks.
Some employers are using that additional leverage in setting new policies for employees to return to the office, limiting their options for remote work. Amazon is one high-profile example, recently telling its corporate and tech employees that they need to be back in the office at least three days per week.
But looking broadly across the labor market, there are still several factors working in employees' favor. Among them:
The overall labor market remains tight, with 60% of organizations still saying they had more trouble attracting and retaining talent in 2022 compared with prior years.
In addition, many employees also have more data at their disposal in compensation negotiations thanks to pay transparency laws and policies.
The pandemic also created new expectations for accommodating remote work, workplace flexibility, and benefits.
"Although employers are taking back some of that power, it's still an employee's market. And I think it'll remain an employee's market, just in terms of the foreseeable future," said Lexi Clarke, Payscale's chief people officer.
This push and pull is reflected in compensation trends. While the majority of organizations in the survey are planning to give base pay increases in 2023, the percentage planning pay raises is down from the prior year (about 80% compared with 92%). In addition, fewer organizations are planning outsized (>5%) increases in base pay this year.
The global survey of compensation leaders, HR professionals and company executives was conducted from October 2022 to December 2022.
Access the full report here. Lexi Clarke of Payscale joins us on this episode of the GeekWire Podcast to discuss the trends in more detail.
Listen above, or subscribe to GeekWire in Apple Podcasts, Google Podcasts, Spotify or wherever you listen.
Edited and produced by Curt Milton; Theme music by Daniel L.K. Caldwell.