As the United States undergoes a massive transition toward clean energy, Washington state officials are hoping to stake a claim as a leader in hydrogen power.
The state is vying to be chosen as one of the nation's hydrogen hubs, a federal designation that comes with a $1 billion boost to help develop the sector. And Amazon and Microsoft this summer shared news of their support of clean hydrogen in their operations.
Hydrogen is emerging as an increasingly attractive climate solution given its versatility as a fuel source, which has earned it the nickname of "Swiss Army knife" of clean energy.
Washington can tick two important boxes in its application to become a so-called H2Hub: the state has the cleanest power grid in the nation — a key consideration for producing climate friendly hydrogen — and it's home to companies and government agencies that are eager to use the fuel. That includes green aviation, trucking and maritime interests, agriculture, ports, retail and tech companies. Plus Washington has scientific expertise from universities and institutions.
"We are very bullish on our H2Hub opportunity," said Brian Young, clean technology sector lead at the Washington State Department of Commerce.
The U.S. Department of Energy is managing the $8 billion initiative. This fall, regions and states will be submitting concept papers proposing their plans for a hub. The DOE is expected to select between six to 10 regions for the H2Hubs by next spring. Some 22 contenders are in the running.
If Washington is chosen, the hub will include participation from Oregon, and possibly Idaho and Alaska, Young said.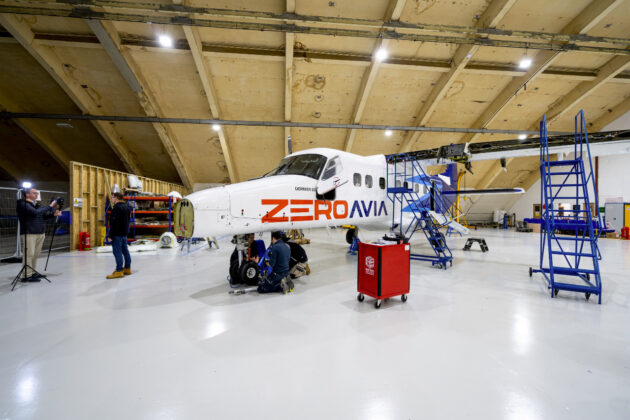 "The hydrogen hubs program from DOE is coming at a really impactful time," said Emily Kent, U.S. director of zero-carbon fuels at Clean Air Task Force, a national nonprofit.
"It's sort of a down payment on a low emission, hydrogen economy in the U.S.," she said. "It's an opportunity to kick start some of this in regions where it makes a lot of sense."
Venture capitalists are also plugging into the field. The hydrogen sector attracted $1.64 billion in investments internationally as of April, according to PitchBook. The recently passed Inflation Reduction Act includes significant tax credits for hydrogen production.
Even if the state isn't picked by the DOE, communities here are already planting flags as their own mini hubs.
Lewis County in southwest Washington is keen to take the moniker "Hydrogen Valley." An Australian company is considering building a large hydrogen fuel production facility in the county at a spot next to the soon-to-close TransAlta coal plant. The county also has plans to build the state's first hydrogen fueling station.
Last year, Douglas County broke ground on what will be Washington's first hydrogen fuel production facility.
The Port of Tacoma is working with fuel startup OCOchem to develop clean hydrogen generators and refrigeration at the port. The city is also talking with Par Pacific, owners of U.S. Oil and Refining in Tacoma, about developing hydrogen infrastructure.
The Tri-Cities is exploring hydrogen production in southeast Washington, and is already home to sector experts at Pacific Northwest National Laboratory (PNNL), OCOchem and other startups.
The Port of Seattle is working with PNNL to study strategies for incorporating hydrogen fuel into its operations.
Local tech giants Amazon and Microsoft are backing hydrogen efforts as well. Last week, Amazon announced a deal with Plug Power to begin purchasing enough green hydrogen each year beginning in 2025 to fuel 30,000 forklifts or 800 heavy-duty trucks. In July, Microsoft shared news that it was able to run data center computers off of hydrogen, also in partnership with Plug Power.
"Amazon is proud to be an early adopter of green hydrogen given its potential to decarbonize hard-to-abate sectors like long-haul trucking, steel manufacturing, aviation and ocean shipping," said Kara Hurst, vice president of Worldwide Sustainability at Amazon, in a statement.
To appreciate the hype over hydrogen — and its limitations — it helps to understand how it functions as a fuel.
Hydrogen is an element found in countless different molecules, including water, ammonia, natural gas and most organic compounds. But you can't efficiently burn all of those molecules.
"People will say hydrogen is the most abundant element of the universe," said Kevin Schneider, a laboratory fellow at PNNL. "It doesn't mean it's the most abundant fuel in the universe."
Clean or "green" hydrogen fuel is made by splitting water to create hydrogen and oxygen, using a process called electrolysis. The hydrogen can be pumped into vehicles that are powered by fuel cells, generators and other devices, where it's burned to make energy. It creates water as its main emission. Hydrogen can also be produced from sources like methane using pyrolysis, but that fuel typically is less clean.
Hydrogen stores energy and produces energy. But it takes energy to make hydrogen in the first place. For the fuel to be climate friendly, the electrolysis needs to be powered with renewable energy, such as solar, wind or hydroelectric dams.
Which brings us back to Washington. Roughly 80% of the state's electricity is green, thanks mostly to its dams. That fact has attracted the attention of international companies keen on the hydrogen economy. About four years ago, they began making calls about opportunities in the state, Young said.
"We just got too many [hydrogen-related inquiries] to ignore and that really put it on our map," he said. "That's when we started thinking about and talking about it."
So the state built a coalition of interested parties through a group called CHARGE, or the Consortium for Hydrogen And Renewably Generated E-Fuels. CHARGE became the anchor for a Department of Commerce-supported hydrogen innovation cluster. Its goal is to promote the field — and fast.
"The clock is ticking," said Aaron Feaver, executive director for CHARGE. "When we see opportunities where the technology looks like it's ready, I see it as extremely important to try to deploy that and advance it as rapidly as possible."
There are now numerous Washington companies and institutions interested in producing and using hydrogen fuel.
Producers include:
OCOchem, Richland: Their technology combines hydrogen with carbon dioxide to create formic acid, a chemical that is easy to transport and can be used as a hydrogen fuel.
Modern Electron, Seattle: The startup uses pyrolysis to produce hydrogen fuel from different sources including cow manure and natural gas.
PNNL, Richland: Researchers are developing technologies for hydrogen production, including a clean form of methane pyrolysis and a process using biowaste.
STARS Technology Corporation, Richland: Using PNNL technology, this startup produces hydrogen from natural gas and is doing a demonstration project with Southern California Gas Co.
Mighty Pipeline, Richland: An early-stage company with PNNL connections developing a process for producing hydrogen fuel.
Users include:
First Mode, Seattle: A company building hydrogen fuel cell and battery powered mega mining trucks, among other fuel cell vehicles.
All American Marine, Bellingham: The ship maker recently built Sea Change, the first U.S. Coast Guard-approved commercial hydrogen fuel cell-powered vessel.
PACCAR/Kenworth, Bellevue: The company is building fuel cell and electric commercial trucks. It's partnering with the Port of Los Angeles to test its fuel cell trucks.
ZeroAvia, Everett: The California-based green aviation company is launching an R&D facility in Washington to test its hybrid hydrogen-electric powertrains, potentially building them in the state.
Plug Power, Spokane: Since 2014, this New York-based company has been building hydrogen fuel cells in the state and has deals with Microsoft and Amazon.
While the sector is growing, there are still significant hurdles to the widespread production and use of hydrogen.
The fuel has struggled with a chicken-and-egg scenario similar to what the electric vehicle market has faced. In the case of EVs, customers were hesitant to buy the vehicles given the lack of recharging options, but recharging facilities didn't exist because there was no one to use them. Same goes for hydrogen fuel and devices.
There are similar economic hurdles as well. The cost of EV batteries was initially much higher, but as the technology has improved, the prices have declined. The expectation is that innovation in hydrogen production will also drive down costs.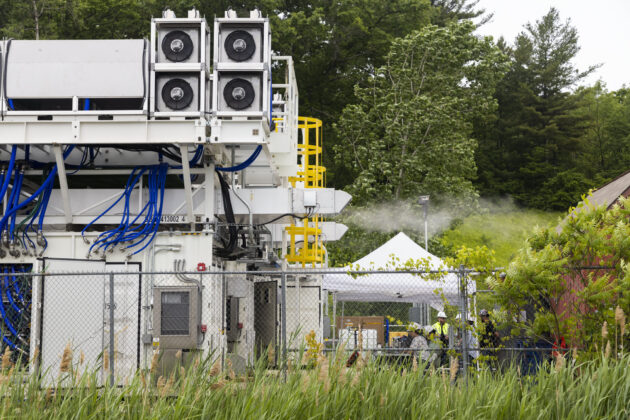 Hydrogen also presents new safety challenges. Like petroleum fuel, hydrogen is flammable and there are concerns about transporting and storing it. There are also significant costs for moving it from production sites to where it's used.
But there is momentum for a growing hydrogen economy, including government tax breaks, customer demand, venture capital and the coming hubs. State leaders envision a significant role for the Pacific Northwest, which has been a technology and aerospace leader thanks to Amazon, Microsoft, Boeing and others.
"The region punches above its weight in terms of global impact," Feaver said. "So hopefully, we'll be doing the same thing in the hydrogen space."