I love The Last of Us franchise. I've played all three games (which includes the DLC), been wholly engrossed by them, and that's why I'm here to begin io9's recaps of the new HBO show. However, with a few exceptions, these recaps are going to be more focused on the show itself—a series of thoughts and observations based on how showrunners Craig Mazin and Neil Druckmann chose to adapt that story for TV. Because let's face it, the story has to work and be engaging for someone who doesn't know anything about the games. Just like Game of Thrones had to work if you didn't know about the books.
And so, with that disclaimer, it's time to dive into the series premiere of The Last of Us, HBO's latest attempt to add another major piece of IP to its staggering success with Sunday night television. Is The Last of Us the next mega-hit like Game of Thrones? The next strong starter, but weak finisher like Westworld? Or is it the next not-quite-there, like His Dark Materials? Let's find out.
Ignore everything I just said. Because in literally the first scene of the show, we get a glimpse of how this adaptation will take what we think we know about The Last of Us and expand on it. The year is 1968 and we catch a glimpse of a very of-its-time talk show. Two epidemiologists are talking about global pandemics, and one in particular proposes that it's not viruses humans should worry about, it's fungus. Fungus that doesn't kill its victims, but controls them. He admits fungus in 1968 can't live in a body that's over 94 degrees—so humans are safe—but if the world begins to get warmer, fungus could evolve. And if that happened, he believes, the world would be over. A cure would be impossible.
That's a serendipitous collection of thoughts to consider as the show shifts to its second time period, 2003. In Austin, Texas, a young girl named Sarah (Nico Parker) wakes up her dad Joel (Pedro Pascal) on his 36th birthday. They have a playful, kind banter between them, as do Joel and his brother Tommy (Gabriel Luna), who stops by to go to work with Joel. On the radio, there's something about Jakarta, the capital of Indonesia, but they pay it no mind.
G/O Media may get a commission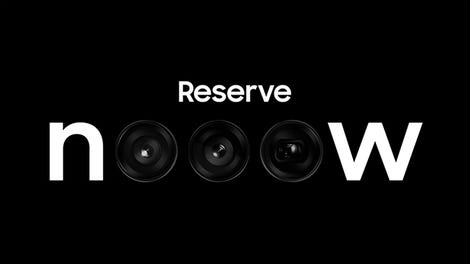 Up to $100 credit
Samsung Reserve
Reserve the next gen Samsung device
All you need to do is sign up with your email and boom: credit for your preorder on a new Samsung device.
Before leaving the house, Sarah sneaks into her dad's room and steals from him. At first, we're disappointed because we think she's a bad kid, but oddly, she only takes a few dollars of the loose cash in the drawer. That and an old watch. After school, the show flips its intentions on us and we realize Sarah stole from her father out of love. She goes downtown to a watch repair store to have her dad's watch fixed. But before she can pay, the shop owner's wife frantically forces her out. Something is wrong.
Despite it being his birthday, Joel has to work until late, so Sarah goes to the next-door neighbor's house to hang out. She makes some cookies and borrows a movie as the sick, elderly lady of the house seems to sit there silently. Except, when Sarah's back is turned, she starts convulsing a bit and, when Sarah decides to leave, the dog stares at the woman curiously.
Obviously, we know that this is a show about a zombie apocalypse, but the way The Last of Us, even in these first few minutes, slowly layers in the rising threat through the eyes of an at-first unaware Sarah is supremely effective. We want to scream at her "Turn around!" or "Go home!" But she thinks it's just a normal day. Excellent stuff.
Joel gets home an hour late and Sarah is disappointed, especially because he forgot the birthday cake he promised to bring with him. Still, she gives him the watch he paid for, which he's supremely touched by, and the father and daughter pop in the cheesy action movie she borrowed from next door. It's the last quiet moment this father and daughter will ever experience together.
Joel's phone rings. Tommy finds himself in jail after defending someone in a bar so Joel puts Sarah to bed and goes to bail him out. It's 11 p.m. Three hours later, Sarah is awoken by explosions. Her father isn't there and the neighbor's dog is scratching to get in. She brings the dog home, only he doesn't want to go inside and runs away. When Sarah goes inside, we see why. The man of the house is bleeding out and his wife is currently being feasted on by the older woman. As she begins to realize there's fresh meat nearby in the person of Sarah, she pulls her head back and we see the plant-like tentacles coming out of her mouth. Sarah screams and runs. The lady follows at a breakneck pace. Just then, Joel comes home. He kills the old woman as she runs at them and gets Sarah into Tommy's truck. The world is literally ending all around them.
While the episode was already very tense, once Joel and Tommy reunite with Sarah, it gets turned up even more. The three of them try to escape Austin but there are traffic jams, military, and rabid people running everywhere. Mazin shoots most of the sequence with a camera in the back seat of the car, giving the audience a real third-person, video-game experience.
With that amount of chaos happening, it's not a surprise that they get in a car accident. Sarah busts her ankle and Joel is forced to carry her. To where? They aren't sure. But they start running and eventually encounter a soldier. Joel thinks they've found solace but, though we don't hear it, the soldier is ordered to kill them. Better safe than sorry with a rapidly spreading killer virus on the loose. Joel tries to reason with him but the soldier shoots. He and Sarah fall; he's okay, but she isn't, and as the soldier approaches to finish Joel off, Tommy finally catches up and kills him. Joel tries to save his daughter but she dies in his arms.
Such a happy show, right? Well don't worry, it's only going to get happier! Twenty years pass and now we're in Boston. A child stumbles out of the woods and, in the distance, we see a huge fenced-off area of this city. This is the FEDRA QZ (which stands for "Quarantine Zone") and FEDRA soldiers bring the child inside. Posters and signs all around the area clue the audience into some key pieces of information, like curfews and times of infection based on body parts. The soldier promises the young boy he can have his favorite meal if he just takes some medicine.
Outside, we see masked adults burning… something. We can't tell what it is until a new truck comes in. A woman opens the back and is distraught. She tells the man next to her she can't do what she has to anymore. That man is Joel and Joel picks up a child's body from the truck, clearly the child from the previous scene, and puts it in a burn pit. Yes, they are burning the bodies of infected people.
Right off the bat, you get that there's an organization to this new world. Joel and his colleagues line up to be paid in some sort of currency and he asks for the next day's assignment. People are being hung in public for leaving the QZ. Others are painting over some graffiti of a bird or insect or something. Joel meets up with one of these soldiers and sells him pills for cash. He's saving to buy a truck.
But a truck can't run without a battery and that responsibility falls to Tess (Anna Torv). We meet her beaten up, bruised, and basically captured by a guy who promised to sell her a battery but ended up stealing from her. She knows he's in the wrong, but she's also out-manned so she just asks if she can leave. The problem is, he's scared of what Tess's man might do when he finds out. We bet you can guess who her man is. Anyway, she's about to leave when a bomb explodes and breaks down the wall. Tess stumbles out and finds herself in the middle of a battle between FEDRA and the Fireflies, an opposition group we don't know much about just yet, but are about to.
A young girl is chained up in a room. She's extremely mad about it and very contentious when a woman comes in with a clipboard and asks her to count to 10. She says her name is Veronica, but we know this is Ellie (Bella Ramsey), our show's second lead and after her brief, hilarious, perfect introduction, things circle back in a few minutes.
Joel cuts a huge line of people waiting for a radio operator. This is the man responsible for, we can assume, all communication in and out of the QZ so his popularity makes sense. Nevertheless, Joel goes to the front—highlighting his almost ubiquitous influence in this place—and is angry to learn he does not have any messages waiting. Apparently, he had been talking with Tommy for a while but he hasn't heard from him in several weeks. He's worried something has gone wrong and asks the radio operator where, specifically, Tommy would be. The man says it's in Wyoming which seems like an impossible journey from Boston. Not just because of the infected, he says, but "raiders and slavers" too. Nevertheless, Joel gets the info he needs and goes home. There, he pops a bunch of pills, drinks a bunch of booze, and goes to sleep. Tess comes home and tells Joel about the battery. He's predictably livid, and the pair plot to go find the guy who ripped them off and get the battery.
We don't know it yet but Joel and Tess are headed to the building that houses the Fireflies, a group of resistance fighters hoping to reinstall democracy in the country. Their Boston leader, Marlene (Merle Dandridge, who voiced the same character in the game!), tells her team that the seemingly random attacks the Fireflies have been doing for the past few weeks haven't been random at all. The aim has been to distract FEDRA away from their headquarters so the entire group could escape the QZ. Why? To get that young girl they have captured out.
Oh, right, the chained-up young girl. Marlene goes to see her, throws her a backpack, and unchains her. Turns out, Marlene knows who she is—Ellie, not Veronica—and she knows this because it was Marlene who put Ellie into the FEDRA school when she was a baby. We don't learn more than that (yet) but Marlene does pass Ellie a piece of information that, she says, could get her killed.
We still don't know specifically what makes Ellie so special but Joel and Tess find themselves right in the middle of it as they enter the building from underground, hoping to find their car battery. They do find it, but it's dead—and so is the guy who was trying to rip off someone again, this time the Fireflies. The resulting deal ended in gunfire and Marlene has been shot. She, knowing Joel and Tess (because of course she does), has a proposition that will set up the season at large: get Ellie out of the QZ and as a reward, they'll get not just a car battery, but a whole car. They make the deal with Marlene impressing upon Joel to not "fuck this up." (And though that's the last we'll see of Marlene for a while, do not forget her.)
Ellie, Joel, and Tess kill a few hours before dark back at their apartment. While Joel sleeps, Ellie cracks his code for news on the radio. Songs from the 1980s? That means bad news. She's also getting giddy because she's never left the QZ. Ever. So she has no idea what the expect.
As night falls, the group leaves, ducking in and out of the shadows, until they're spotted by a FEDRA soldier. Lucky for Joel it's (of course) someone he knows. It's the guy he sells pills to, who is livid to find Joel out and about. He begins to test the three of them for infection but before he can test Ellie, she stabs him. He threatens to kill them, but—flashing back to the last time Joel faced a soldier aiming a gun at a young girl—Joel attacks first and beats the man to death. Stunned, Ellie stands there when Tess looks at the result of the test. Ellie is infected. Only, Ellie claims she was infected weeks ago. That can't be. But they have no time and rush out into the storm as a 1980s song plays back on Joel's radio back home. Trouble is coming.
Deep breath. What an epic pilot. Chock full of information and teases for what's to come. Fans of the game can probably begin to see a few things coming together while nonfans are left to ask: what specifically makes Ellie so special? Why does everyone know Joel? Will they be able to bring Ellie to the Fireflies and can Joel and Tess find Tommy? So many questions to answer and don't worry, this is just the beginning. We'll see you back here next week for more The Last of Us. Discuss the episode below.
---
Want more io9 news? Check out when to expect the latest Marvel, Star Wars, and Star Trek releases, what's next for the DC Universe on film and TV, and everything you need to know about the future of Doctor Who.