The magic has run out for a unique pub in Seattle's Ballard neighborhood.
According to a post on its website Wednesday, The Splintered Wand is shutting down after a year in business. The elaborate restaurant, bar and wand shop, conjured up by a brother and sister-in-law team, first opened its doors on historic Ballard Avenue in late 2021.
"It is with great sadness that The Splintered Wand will be closing its doors effective immediately," the message to patrons reads. "All reservations now and in the future have been canceled. We are deeply sorry for those who were unable to experience the magic with us, and are grateful for the support we've received over the year we've been open. Stay magical, Ballard — we will miss you."
The same message was posted on the restaurant's Instagram page.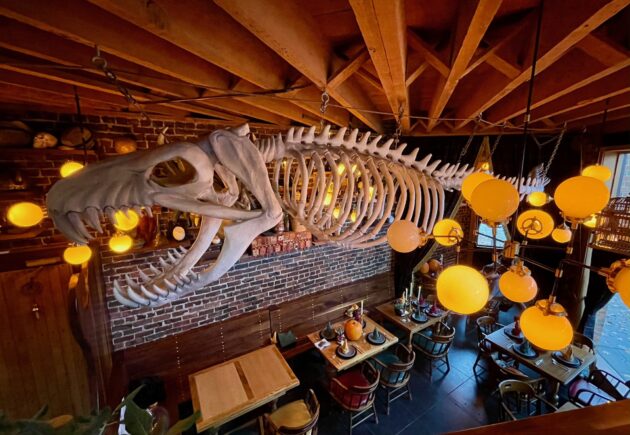 The enterprise was the work of Geoffrey Thaddeus Constantine Balch and partner Andrea Ravnholm, geeky proprietors who renovated a 125-year-old brick building and filled it with fantastical decor, including the skeleton of mythical Ballard sea creature, colorful bottled potions and more.
In a GeekWire visit in 2019, when plans for the restaurant were first announced, Balch stayed in character as a wizard and wand maker who had returned to Ballard from a century or two earlier. He'd been waiting and watching for the right time to re-engage with the modern world.
Perhaps 2023 wasn't it.
The Splintered Wand dealt with some early construction delays and blowback associated with COVID-19 and proof-of-vaccine requirements for patrons. And handling the crush of reservations from wizardry fans raised on Harry Potter mania also proved to be a test.
"As far as just building out the building, technology has been the biggest nightmare," Balch said in October 2021 as he grumbled about the digital reservation and point-of-sale-system giving him headaches. "Honestly, we don't like technology. Magic is better."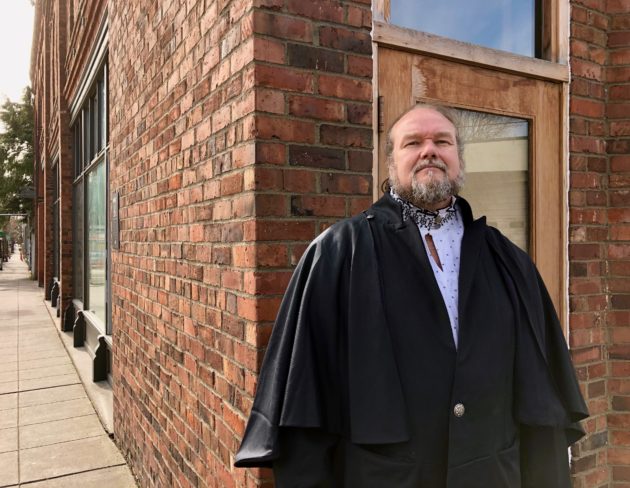 With a dining room and bar on the ground floor and a wand shop upstairs, The Splintered Wand was a unique presence on a street filled with more traditional pubs, music venues, restaurants and retail establishments.
A small kitchen was designed to churn out a menu that sounded English or maybe medieval. Balch previously described a "Toad in a Hole" dish as tiny Yorkshire puddings with roasted beef in them, served with dollops of mashed potatoes and gravy — "Sunday roast as an appetizer," he said.
"We started this to have fun," Ravnholm previously told GeekWire. "So if we're not having fun, and everybody's not having fun, it's stupid. Everybody should be joyful and having a good time because that's what we're here for."
GeekWire has reached out to Balch for comment on why the restaurant is closing and how many employees have been affected. We'll update this story when we hear back.