What would a combination of OpenAI's ChatGPT natural language chatbot with Microsoft's Bing search engine look like?
This week on the GeekWire Podcast, we discuss the potentially surprising possibilities with longtime journalist and Microsoft watcher Mary Jo Foley, who is now editor-in-chief at DirectionsOnMicrosoft.com.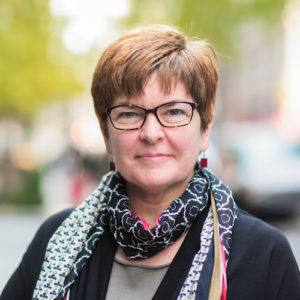 Rather than replacing traditional search results, she says, ChatGPT could instead help to fulfill Microsoft's longtime dream to integrate elements of a virtual concierge or assistant into its search engine, which has long trailed Google in market share.
Our conversation follows a report this week by The Information, citing unnamed sources who say Microsoft is working to integrate ChatGPT into Bing.
It would be the latest extension of their partnership and Microsoft's $1 billion investment in OpenAI in 2019, which is turning out to be one of the signature deals of Satya Nadella's tenure as Microsoft CEO.
Separately this week, the Wall Street Journal reported that OpenAI is in talks for an additional investment from two venture capital firms who would buy shares from employees and other existing shareholders.
Also on the show, we discuss the evolution and future of Microsoft Power Platform, and the key issues facing the company in the year ahead. Plus, we get the details on Mary Jo's new role, which includes writing the new Directions on Microsoft Blog, and hosting the Directions on Microsoft Briefing podcast.
Also read her posts on these topics. 
Listen above, or subscribe to GeekWire in Apple Podcasts, Google Podcasts, Spotify or wherever you listen.