Exercise equipment and subscription company Peloton Interactive will sell its bikes and gear beyond its own stores for the first time through an exclusive deal with Amazon, announced Wednesday morning.
It's notable in part because Amazon was among the companies reported to be interested in acquiring Peloton earlier this year. Companies often engage in strategic talks that can result in outcomes ranging from partnership to purchase, as evidenced most recently by the details of Amazon's One Medical talks.
Peloton's integration with Amazon suggests serious forethought and planning, including delivery by Amazon in three-hour time increments, with an option for free assembly. Peloton is reportedly shifting delivery and assembly entirely to third-party services, a role that was previously handled by in-house teams in Peloton vans.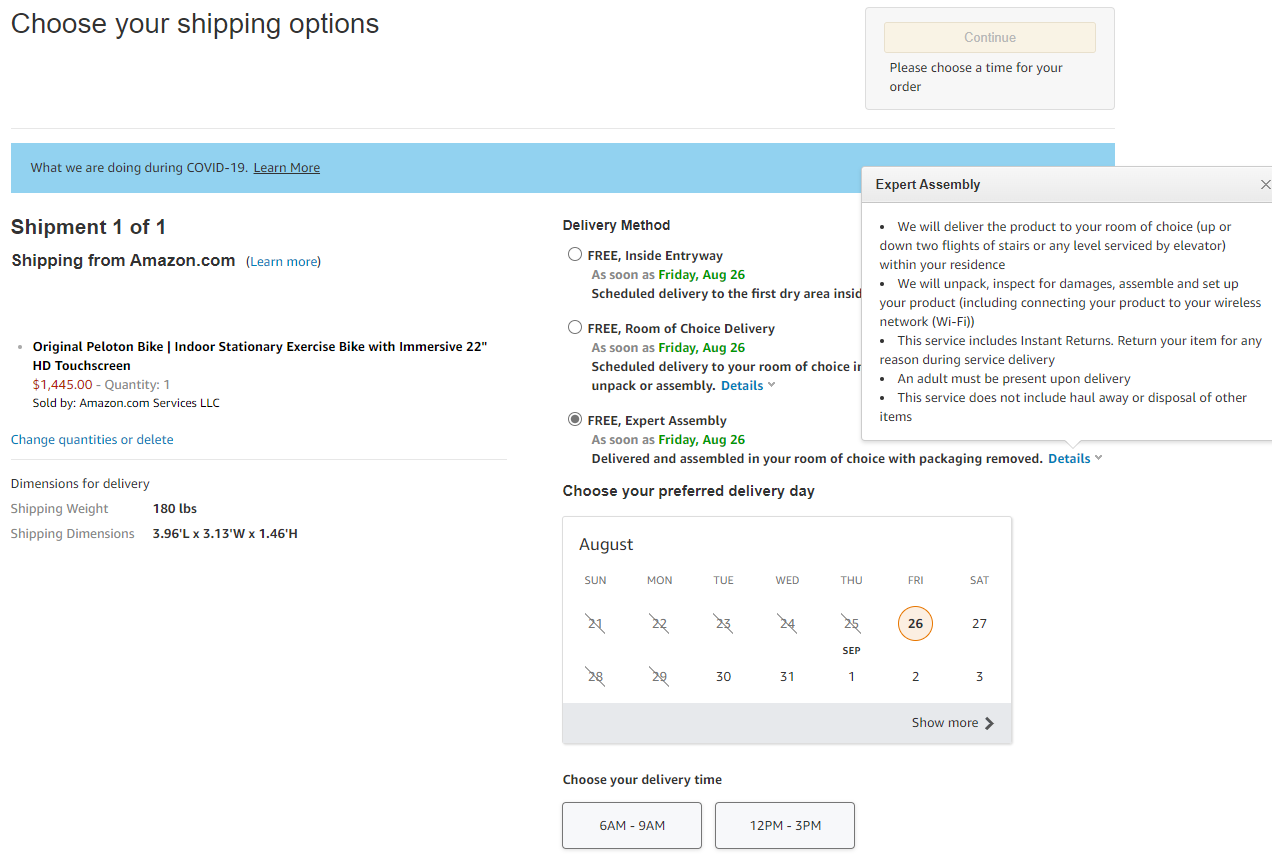 It's part of a larger attempt to revive Peloton's post-pandemic business under CEO Barry McCarthy, who took over in February. The company, based in New York City, is cutting hundreds of jobs and closing some retail locations.
For Amazon, it's a notable win in the Seattle-based company's ongoing effort to persuade well-known brands to operate storefronts on its e-commerce portal.
Doing so can require tradeoffs for major brands, giving Amazon a window into their businesses, while competing directly against legitimate third-party sellers and questionable knock-offs. Nike's decision to pull its products from Amazon in 2019 after a two-year trial was emblematic of the challenges.
Products available through Peloton's new Amazon storefront include the original Peloton bike, Peloton Guide workout camera, and selected accessories and apparel. Our initial comparison this morning indicates that the prices are the same for each item across both Amazon and the Peloton online store.