A new startup, Consensus, is partnering with the Allen Institute for Artificial Intelligence (AI2) to help make the information in research studies accessible to the general public.
Consensus is part of a growing ecosystem of applications built on Semantic Scholar, AI2's research tool that pulls from a library of more than 200 million publications.
Consensus scans the research literature to identify studies with a best-fit answer to queries entered on its website. While Semantic Scholar is geared mainly for researchers, Consensus is built for the nonspecialist.
Consensus CEO Eric Olson calls himself a "diehard amateur science consumer" on his company profile. He told GeekWire he likes to read about science, but always had trouble finding the research he was interested in.
During the pandemic he paired up with his former teammate on the Northwestern University football team, Christian Salem, to found Consensus.
"It was this culmination of a bunch of things: of being locked in our rooms and having some time, seeing the societal demand, and realizing the technology was actually ready to solve the problem," said Olson.
About a year ago, Olson and Salem quit their previous jobs to work on Consensus out of a second bedroom in Olson's Boston apartment. Olson was previously a data analyst at sports gaming company DraftKings and Salem was a product manager at the National Football League.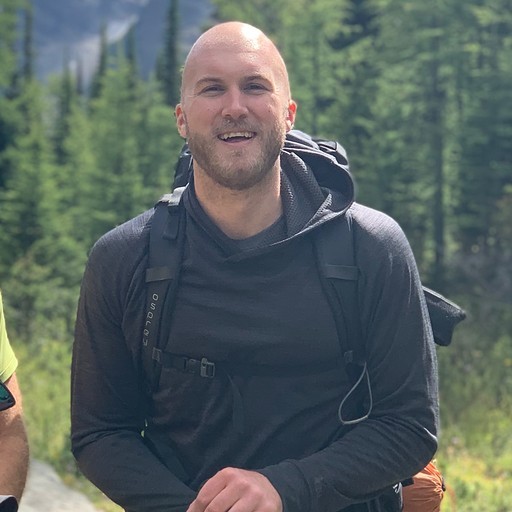 The pair hired Turkey-based machine learning engineer Ali Farid as a contract worker to build the first engine. The startup now has five full-time employees including Farid, and is powered with $1.25 million in funding from Winklevoss Capital and individual investors, including Quotient Technology founder Michael Walsh and The Hustle founder Sam Parr.
This September, Consensus launched an early version of its tool and announced its partnership with Semantic Scholar.
Semantic Scholar's library has been "semantically" analyzed to draw meaning from paper texts and rank them for the most relevant content for a given search. Over the past two years, Semantic Scholar has also built out its services to integrate with bolt-on applications.
"We've done the heavy lifting and we make our corpus of semantically analyzed papers available so others can build these innovative experiences quickly and easily," said Joe Gorney, manager of strategic partnerships at AI2. "But we can't do it all, so helping build an ecosystem around AI analysis of scientific literature is the best way to use AI for the common good."
Semantic Scholar now supports close to 600 researchers and applications. Other partners include Connected Papers, a visual tool to map and recommend papers, and The Collaboratory, Ought, Publish or Perish and Opscidia,
These applications are part of a growing number of services geared mainly to researchers that go beyond workhorse search engines like Google Scholar or PubMed, the National Institutes of Health's tool. Semantic Scholar also continues to build out its own offerings, including Semantic Reader, a reading application that offers in-line citation links and note taking.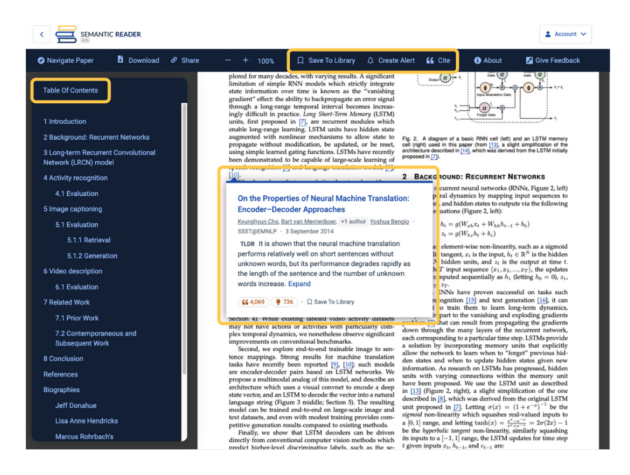 Since its launch, Consensus has signed up 15,000 users, including undergraduate science students and fitness enthusiasts interested in health questions.
Consensus' engine interprets questions asked in plain English and returns results that best match the question.
Consensus takes into account publication date and study citation count, a rough indicator of quality. But it mainly weighs how relevant the answer is to a specific question, pulling out complete, plainly-written sentences. It aims to be user-friendly and accessible.
Olson recalled showing Consensus to his grandfather, a former scholar of Eastern European political systems who was impressed that it could pull up his research on Polish political history. "It was a really cool moment when I could see that he got it," said Olson.
Consensus plans to earn revenue through a premium subscription or usage-based model as it builds out its product.
Olson advises users searching for answers to medical questions to "do your due diligence." Consensus pulls from a broad library of papers of varying quality and is intentionally calling the current offering a beta version. "The results are not meant to be taken as the definitive truth on anything," said Olson.
Future versions of Consensus will include additional quality indicators such as the number of subjects in a study and ratings on the quality of statistical analyses. Other Consensus partners are SciScore, which measures the rigor of methods used by journals, and CORE, which allows open access to millions of research papers.
Ultimately, the startup aims to display a dashboard compiling data from different studies on a topic. If a question yields polarized answers Olson envisions a dashboard that will help the user weigh the quality of data on each side of the question.
"That's why we call the company Consensus," said Olson. "That's what we want to build."