Updated with reaction from Seattle-area startup leaders and investors.
The Federal Deposit Insurance Corporation will "complete its resolution of Silicon Valley Bank in a manner that fully protects all depositors, both insured and uninsured," the Federal Reserve Board announced Sunday as part of a broader plan to shore up the U.S. financial system following the bank's sudden downfall.
The move offered reassurance to startup leaders in Silicon Valley, Seattle, and elsewhere across the country. Many of those tech leaders have spent the past four days scrambling for solutions after an extraordinary bank run, sparked by loss of confidence in Silicon Valley Bank's financial position, made it insolvent late last week.
However, the catharsis was also mixed with ongoing concerns about the broader U.S. financial markets, and lingering frustration about the way Silicon Valley Bank imploded.
The news is "definitely a much needed relief," said Kirby Winfield, founding general partner of Seattle venture capital firm Ascend, shortly after the announcement. Like many in the world of startups and investing, he and Ascend's chief of staff, Jen Haller, had been online working through the weekend to support the firm's portfolio companies.
That sentiment was shared by many investors and startup founders contacted by GeekWire on Sunday afternoon, along with pride in how their teams pulled together to manage the crisis.
Silicon Valley Bank had been a sponsor of Graham & Walker, previously known as the Female Founders Alliance, for many years, said Leslie Feinzaig, the venture firm's founder and managing director.
"We were not only devastated by its closure, but also personally affected, with all of our funds tied up at SVB," Feinzaig said via email Sunday afternoon. "It is hard to describe the last 4 days."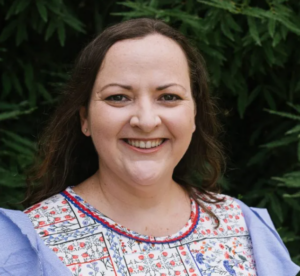 More than 50 mentors volunteered hundreds of office hours for affected founders in the Graham & Walker community in the past 18 hours, Feinzaig said.
"At this moment, I am just overwhelmingly proud of the leadership demonstrated by my team and by our portfolio founders, who navigated this crisis with grace and professionalism, and grateful for the many LPs and fellow investors who reached out with encouragement and tangible offers of support for our fund and portfolio," she said.
For many startups, the Fed's move addresses a looming cash crunch.
"I'm just relieved that folks will make payroll tomorrow and have no regrets about all the work and contingencies everyone put in place in case the Fed didn't come through," said Aviel Ginzburg, general partner at Seattle VC firm Founders' Co-op, shortly after the news was announced.
Stefan Kalb, co-founder and CEO of Seattle-based grocery demand prediction startup Shelf Engine, said the concerns were intensified by the fact that, as a founder, he would be personally liable for unpaid payroll.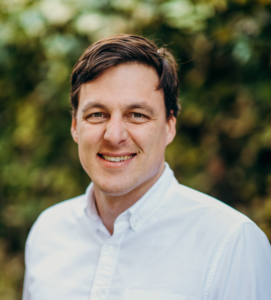 Kalb declined to say how much cash Shelf Engine had tied up in Silicon Valley Bank, but noted that the company has raised more than $60 million in venture funding. The 40-person company serves more than 2,000 grocery stores across the country, and it has been hearing from customers concerned about possible disruptions in service.
"This is exactly what needed to happen," Kalb said of the Fed's announcement. "I'm very grateful. … It's been pretty stressful the last three to four days."
An estimated 80% or more of venture-backed technology and life sciences companies in the Seattle area banked with Silicon Valley Bank, putting the region's tech sector at disproportionate risk to the meltdown. Across the country, by comparison, about 50% of companies in tech and life sciences banked with Silicon Valley Bank.
After liquidity concerns prompted some venture capital firms to advise founders to pull their money out of the bank, investors and depositors withdrew $42 billion in deposits on Thursday, leaving Silicon Valley Bank with a negative cash balance of $958 million, prompting regulators to step in and close the bank.
'A nightmare that no one thinks about'
In addition to promising to go beyond the normal FDIC insurance limits of $250,000 per depositor, the Fed on Sunday said it would make additional funding available to other banks, attempting to contain the fallout from SVB's failure. That move came as regulators closed Signature Bank, a financial institution heavily used by the cryptocurrency industry.
The news should let startup founders sleep easier tonight, said Michael Schutzler, CEO of the Washington Technology Industry Association.
However, he said it doesn't solve the disconnect between rising interest rates and the resulting devaluation of long-term investments such as the bonds that triggered the Silicon Valley Bank collapse.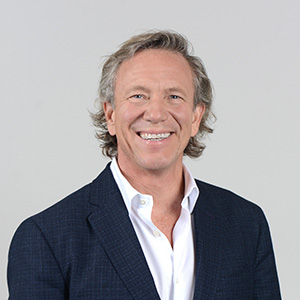 WTIA itself wasn't exposed to any financial risk, but hundreds of its 1,000 member companies were impacted by Silicon Valley Bank's failure, Schutzler estimated.
A veteran startup leader and investor, he said he empathized with startup leaders caught off guard by the bank's collapse. When a funding round comes in, and an investor says to leave it with a particular bank, the last thing on the mind of a startup founder is diversifying deposits across multiple institutions to spread out the financial risk. 
"This is just a nightmare that no one thinks about," Schutzler said. 
He said he talked to one chief financial officer who caught wind of what was happening late Wednesday, and safely withdrew his company's entire balance from Silicon Valley Bank on Thursday – preserving its cash but also contributing to the bank run made SVB insolvent.
The CFO expressed a mix of relief and guilt, reflecting the larger Catch-22 facing startups over the past few days.
Questions about who knew what was happening, when they knew it, and how some obtained the information before others, promise to remain a sticking point for many in the tech industry in the days and weeks ahead.
'A test of leadership'
But for the moment, the Fed's move offers a chance to take a breath.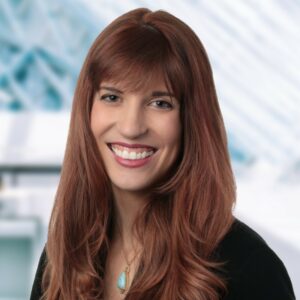 Grin Lord, founder of Bellevue, Wash.-based artificial intelligence startup mpathic, said she and the company's vice president of finance, Anna Gunn, had been working nonstop since Thursday to figure out how to move the company's cash out of its Silicon Valley Bank accounts.
"Crisis will be averted for us, though I imagine a lot of folks are still impacted," she said after the Fed's announcement Sunday. "I'll still be using the work we did to reduce burn and be lean — it's a good exercise and a test of leadership."
Lord credited her investors for helping provide guidance. "The best thing they did was to tell me immediately as soon as they were withdrawing funds," she said.
"This is a moment for founders to evaluate their partners," she added. "And for investors to see how their founders communicate and prioritize their teams in a crisis."