Navigating the future of work. Learning how to fight against burnout. Taking on cybersecurity threats.
Gathering community. Connecting with old colleagues. Making new friends.
The 2022 GeekWire Summit had it all — and lived up to our mantra: What happens here matters everywhere.
In Seattle and online during our flagship annual conference this week, we provided a unique vantage point into technology today and innovation that will dictate the future.
Speakers included Julie Larson-Green, chief technology officer of Magic Leap; Charlie Bell, executive vice president at Microsoft; Ken Washington, Amazon vice president; U.S. Sen. Maria Cantwell; Seattle Mayor Bruce Harrell; and other key leaders and innovators.
Keep scrolling for more images and links to session recaps which have been published so far — and stay tuned for more coverage. Read all our full Summit coverage here.
A big thanks to Summit presenting sponsor Bank of America. We'd also like to thank our gold sponsors: West River Group; Astound Business Solutions; Calgary Economic Development; Martin Selig Real Estate; Microsoft; Coda; Tegria; Ackolyte; and Amazon. Silver sponsors: Deskbee; Alaska Airlines; SolluCIO Partners; Talent Reach; Fuel Talent; and Remitly.
Fireside Chat: Seattle Mayor Bruce Harrell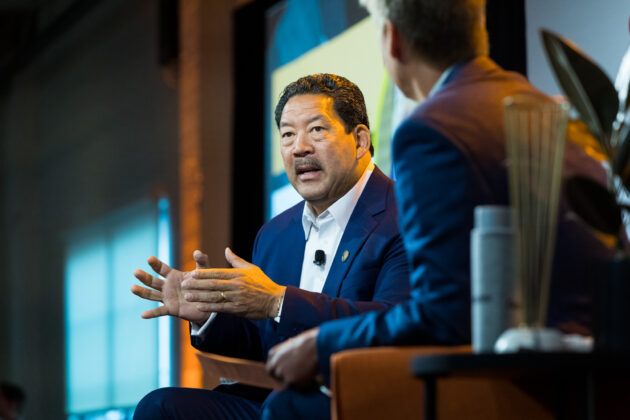 More coverage: Seattle mayor expresses concern about city tax revenue loss due to remote work
Fireside Chat: Charlie Bell, executive vice president, security, compliance, identity & management at Microsoft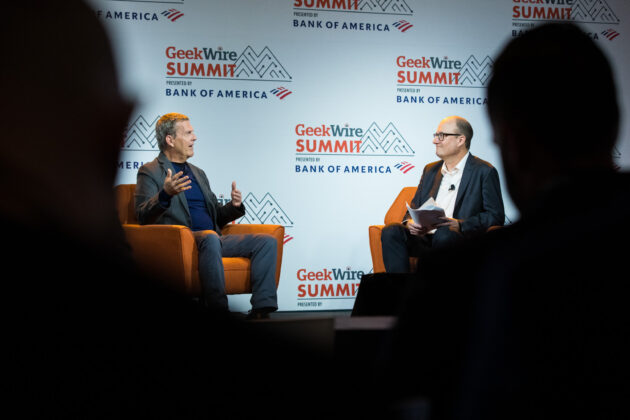 Power Talk: Megan Shen, associate professor at Fred Hutchinson Cancer Center
Panel: What the heck is happening with the economy?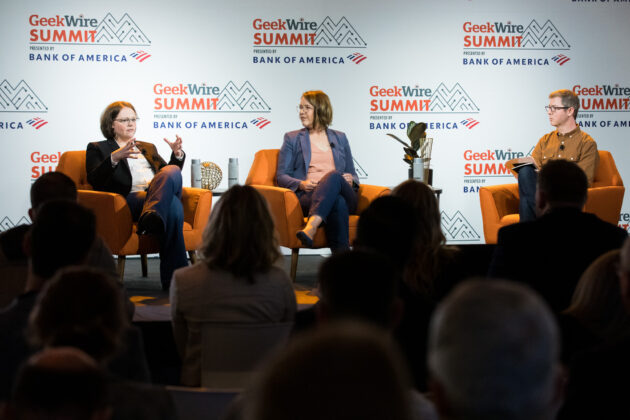 Inventions We Love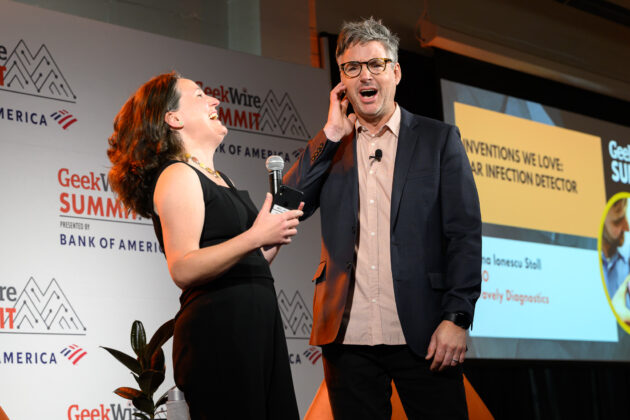 Panel: Healthcare's inflection point: How technology and community can help us through it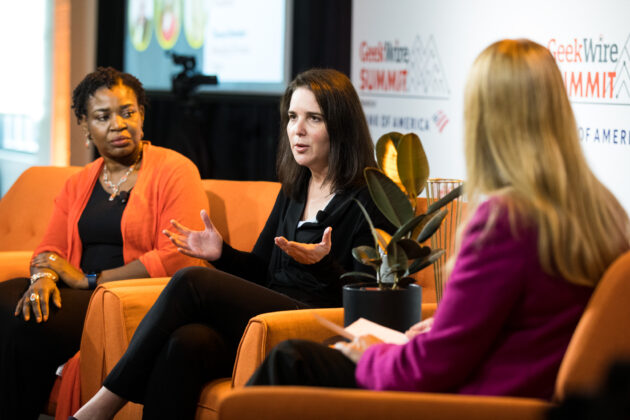 Panel: The state of venture capital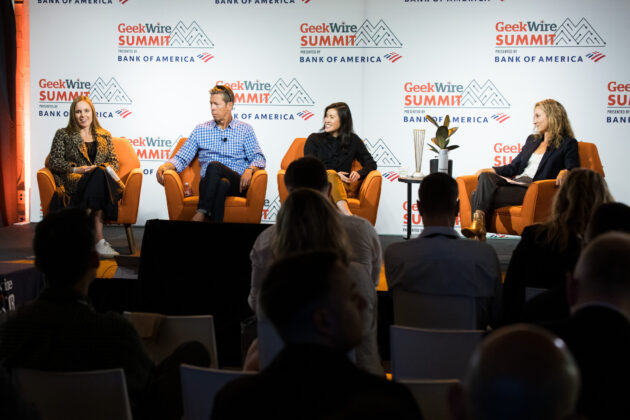 Fireside Chat: Julie Larson-Green, chief technology officer at Magic Leap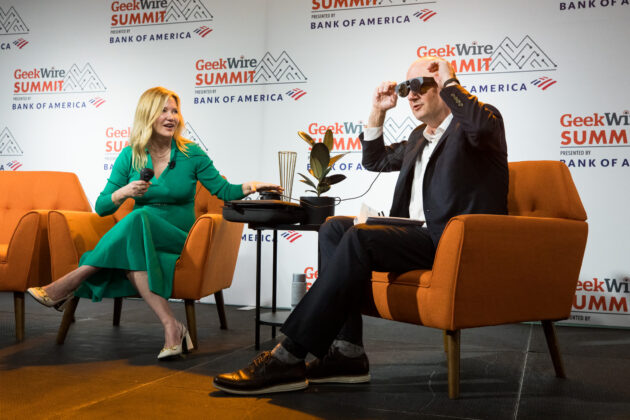 Power Talk: Jaime Teevan, chief scientist & technical fellow at Microsoft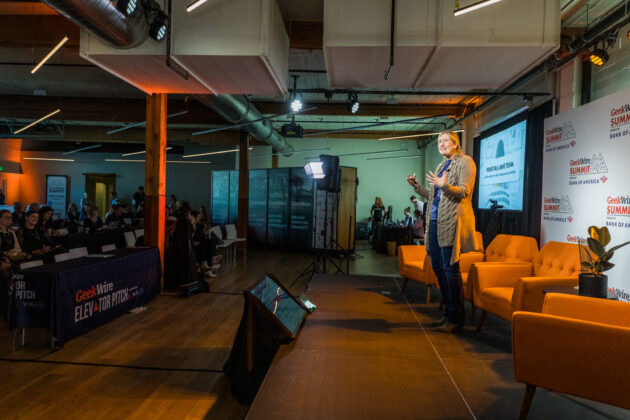 Power Talk: 'Making Machines that Make' with Nadya Peek, assistant professor, Human Centered Design & Engineering at the University of Washington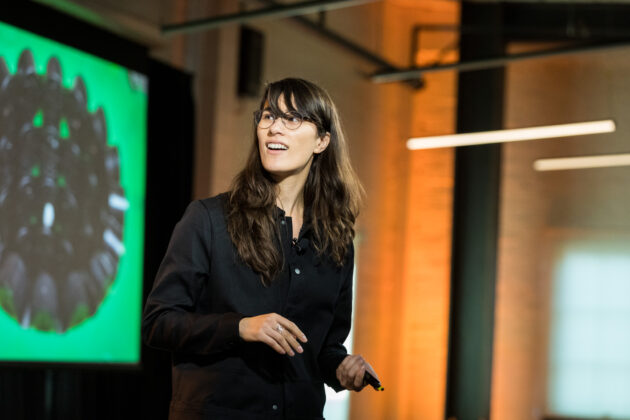 Panel: The future of work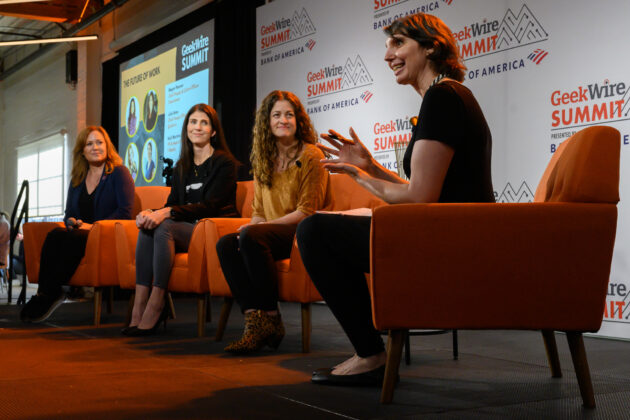 GeekWire Elevator Pitch finals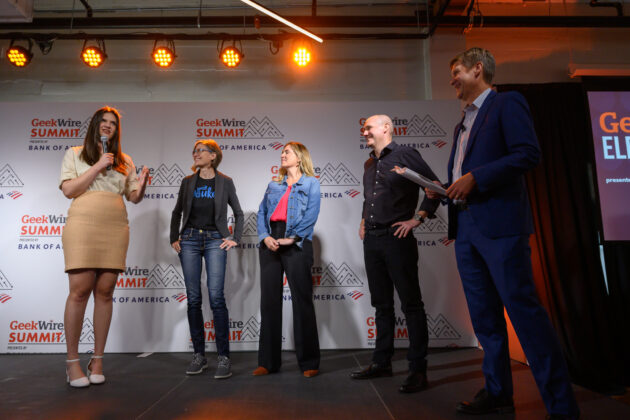 Panel: War for Talent, Quiet Quitting and DEI: What's Really Happening in the Tech Job Market?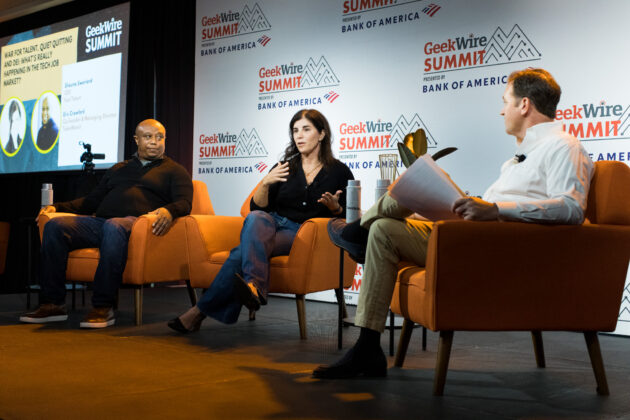 Fireside Chat: Chris Urmson, CEO at Aurora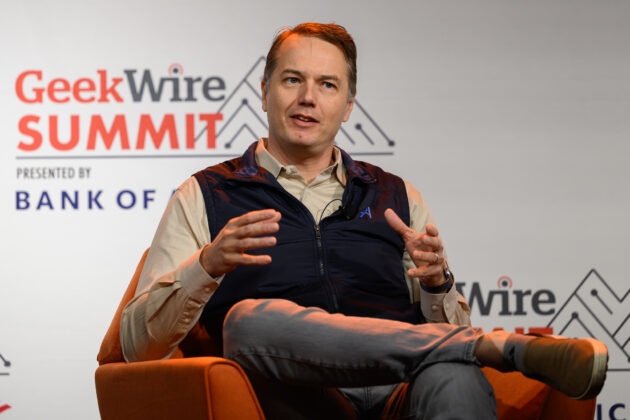 Power Talk: 'Journey to the Titanic' with Stockton Rush, chief submersible pilot at OceanGate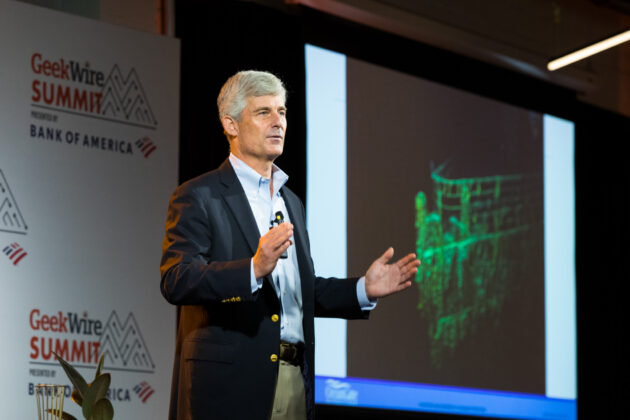 Power Talk: Hill Harper, founder of The Black Wall Street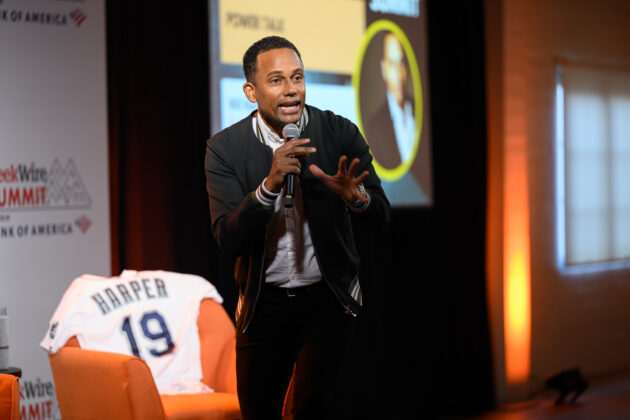 Fireside Chat: Ken Washington, vice president of consumer robotics at Amazon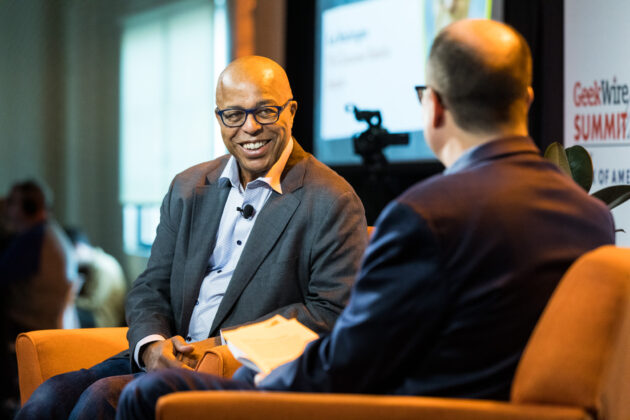 Fireside Chat: U.S. Sen. Maria Cantwell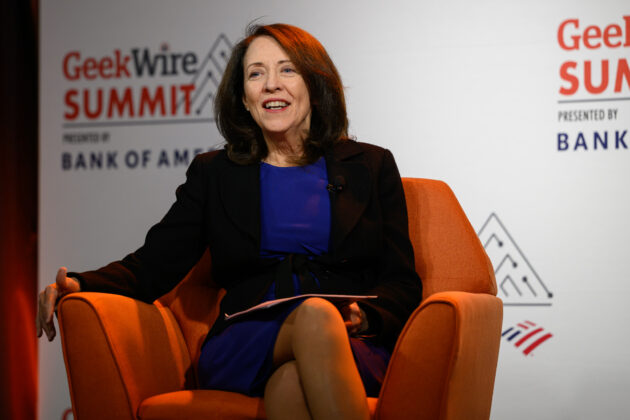 More photos from the GeekWire Summit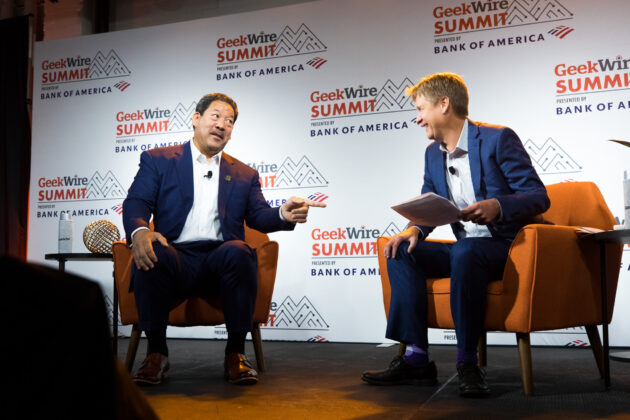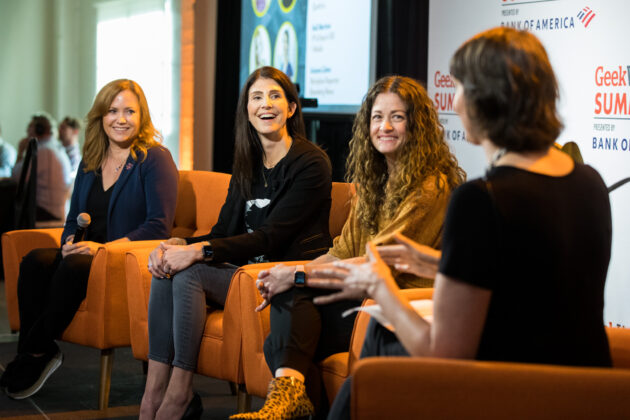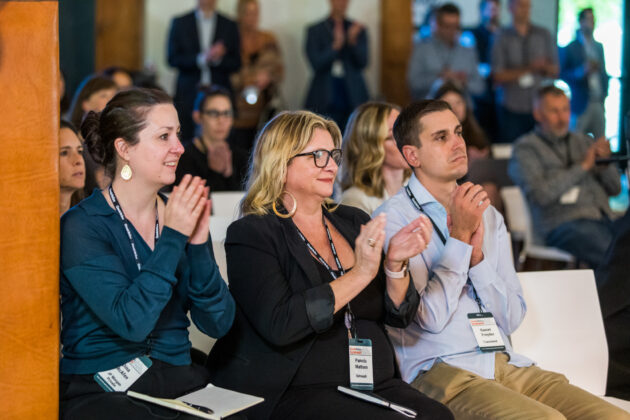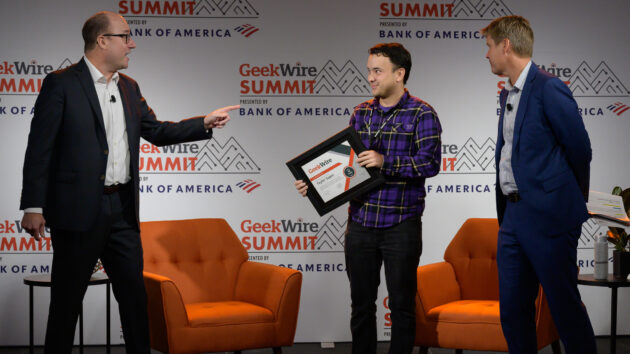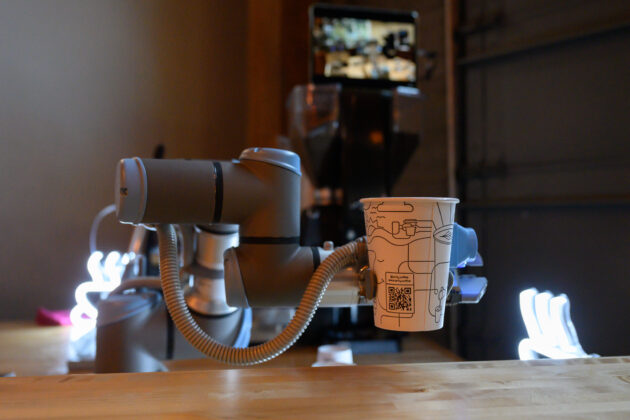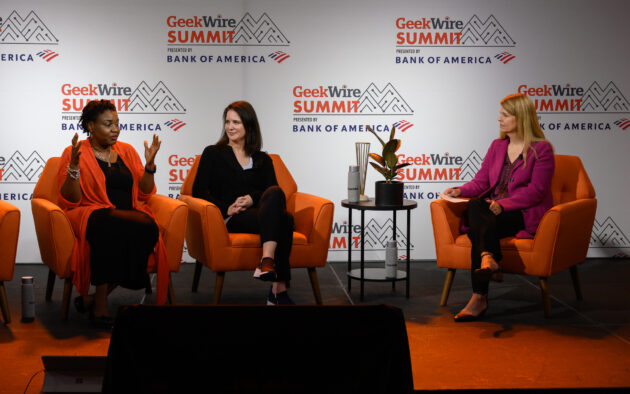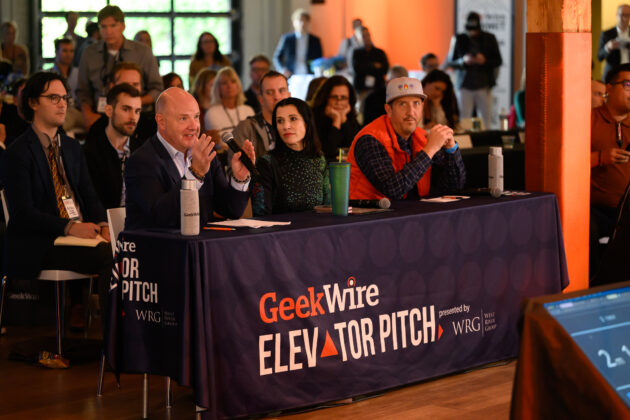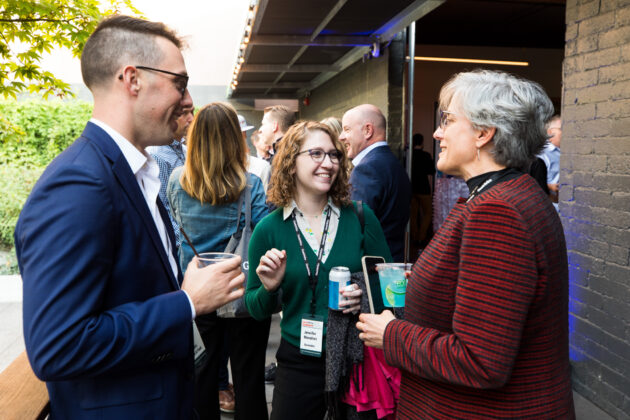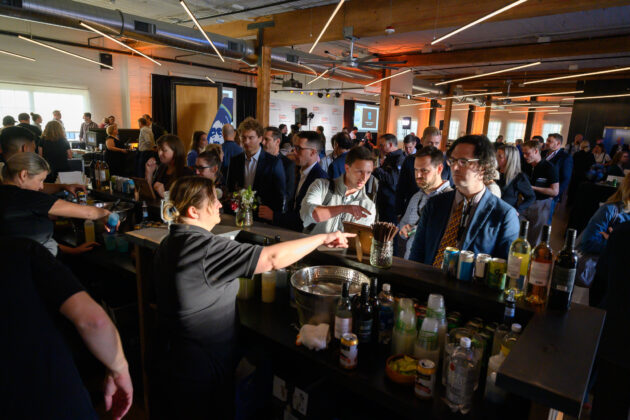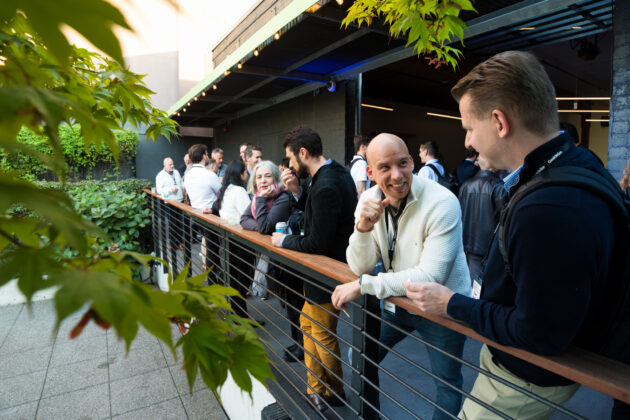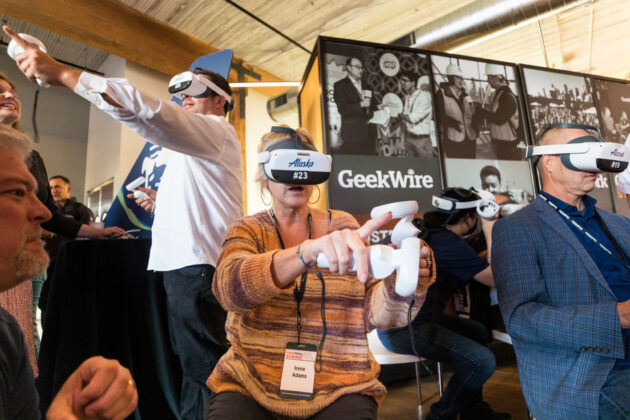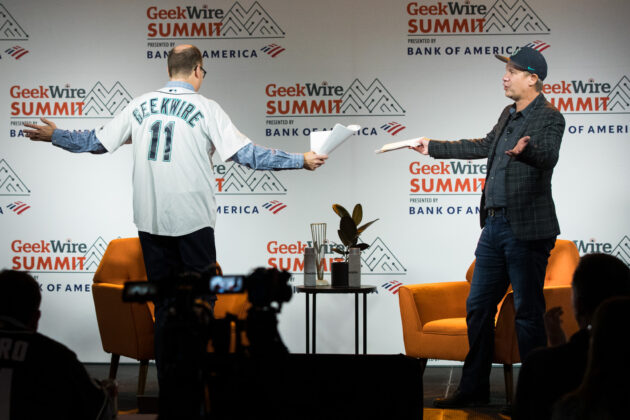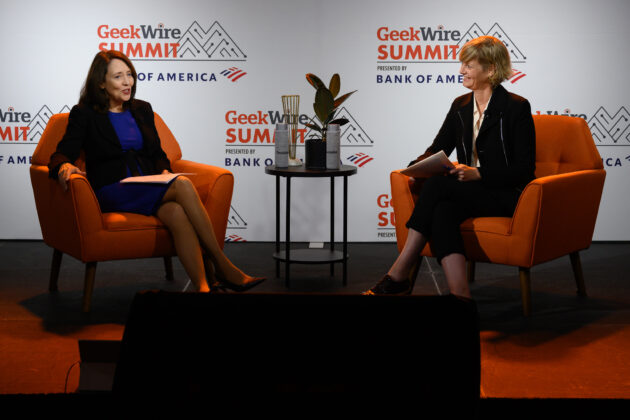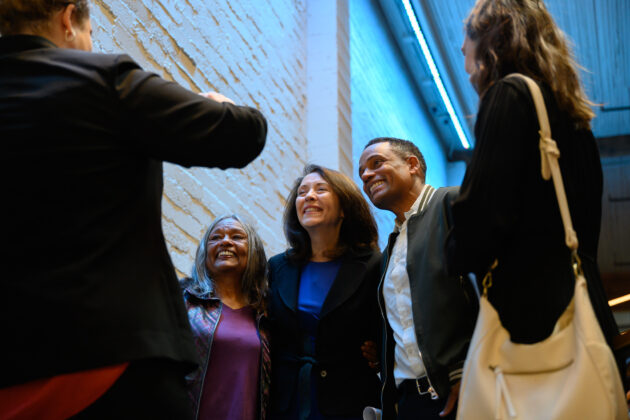 Thank you, from team GeekWire!