Venture capitalists slowed investments this year in response to the cooling economy. But some startups were still able to secure large sums of cash.
The top 10 funding rounds across the Pacific Northwest in 2022, listed below, highlight companies that were able to attract venture capital dollars despite rising interest rates and tumbling public tech stock valuations.
Investment in startups slowed in the latter half of this year while investors advised portfolio companies to cut expenses and preserve cash. Hundreds of startups have laid off employees in recent months.
Funding was down more than 50% in the second half of 2022 compared to the same time period in 2021, according to data from GeekWire's fundings list. GeekWire tracks tech funding deals in Washington, Oregon, Idaho and British Columbia as part of its reporting on startups in the the Pacific Northwest.
The slowdown follows record venture capital numbers for the Seattle region and the U.S. in 2021.
The top 10 funding rounds in the Pacific Northwest accounted for nearly 44% of total deal value for all companies this year. Read on to learn more about the top rounds.
1. Nuclear energy company TerraPower fuels up with $750M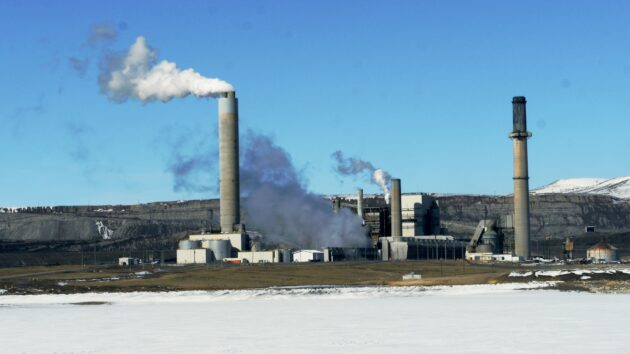 Nuclear has made a resurgence in 2022. The Russian invasion of Ukraine pushed many European countries to address energy security, while others are looking to address the ongoing climate crisis with green energy alternatives. Enter TerraPower. The Bellevue, Wash.-based company co-founded by Bill Gates aims to innovate on nuclear fission reactors that are considered safer and more efficient for carbon-free power generation. In August, TerraPower landed $750 million to pursue that goal. The funding was among the largest rounds ever for a privately held Seattle-area company, and one of the biggest for a nuclear energy venture. Gates co-led the latest round with South Korea-based SK Inc. and SK Innovation, along with other unnamed investors.
2. Battery manufacturer Group14 supercharges with $614M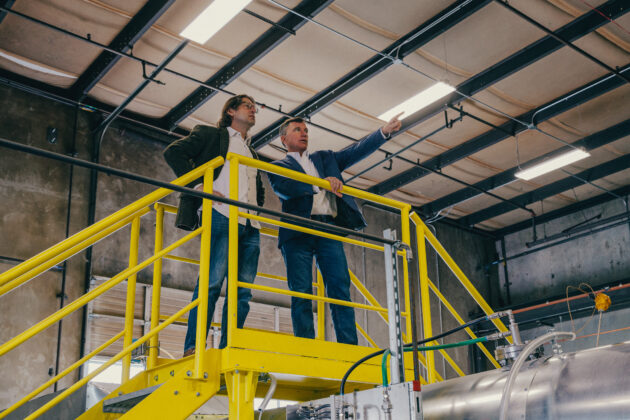 Group14 Technologies, the Woodinville, Wash.-based battery technology startup, landed a string of investments in 2022. The company raised $400 million in May as part of a Series C round, and later grabbed another $214 million this month to complete the round. It also nabbed $100 million in October as part of President Biden's Bipartisan Infrastructure Law. Battery technology is in demand with the rise of electric vehicles. Earlier this month, Oregon and Washington joined California in mandating that all new vehicles sold in the states are zero-emitting by 2035. Group14 is valued at more than $3 billion and has more than 100 employees.
3. Ad-tech startup iSpot raises $325M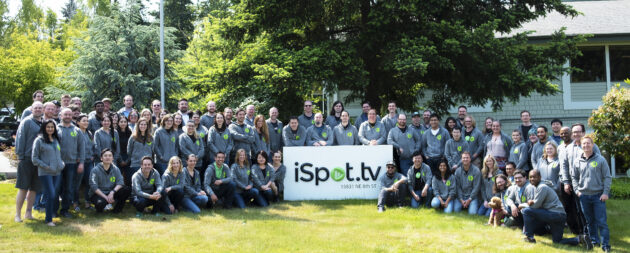 iSpot.tv raised $325 million from Goldman Sachs Asset Management in April, part of the company's broader effort to loosen industry stalwart Nielsen's longtime hold on the market for measuring TV ads across broadcast and streaming platforms. The deal gave Goldman Sachs a "significant minority stake" in the Seattle-area company, which was believed to be valued at more than $1 billion at the time. iSpot made its own investment in November, funneling $16 million in New York-based audience measurement company TVision for licensing arrangements. The 10-year-old company currently ranks No. 13 on the GeekWire 200, our ranking of top Pacific Northwest startups.
4. Carbon removal company Svante captures $318M
British Columbia-based Svante raised $318 million in a Series E round this month. The funding was led by Chevron New Energies, a division of the fossil fuel giant Chevron. Svante's builds filters coated with nano-material solid adsorbents to trap carbon dioxide that is released with industrial flue gas. The company will use the fresh funds to build two commercial-sized carbon filter manufacturing facilities. Svante has raised a total of $474 million and launched in 2007.
5. Trucking marketplace startup Convoy hits the gas with $260M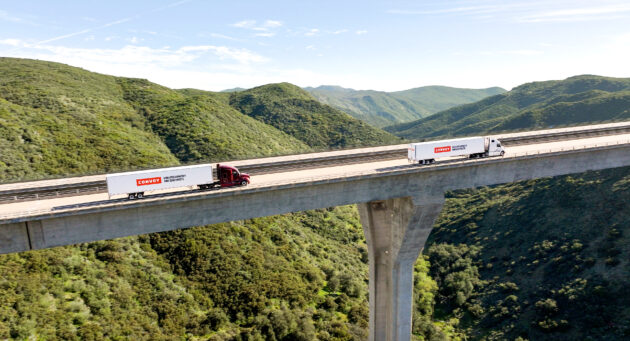 Convoy landed $260 million in April to invest more heavily in its technology that automates transactions between trucking companies and shippers. The round valued the Seattle startup at $3.8 billion, up from $2.7 billion in November 2019. Convoy had two rounds of layoffs in June and October, respectively. The 7-year-old company currently ranks No. 4 on the GeekWire 200.
6. Sales software startup HighSpot lands $248M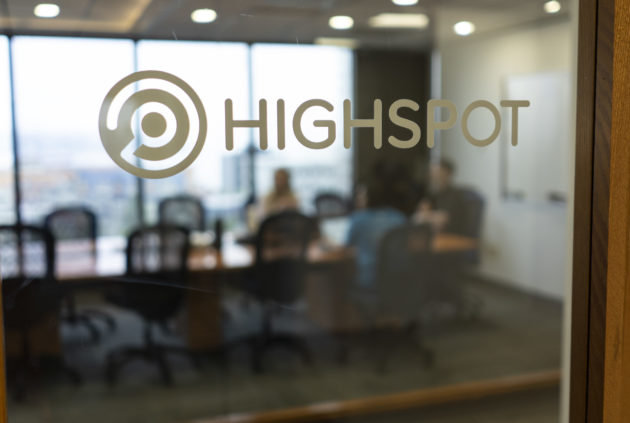 Enterprise sales software startup Highspot reeled in $248 million in January to expand its international footprint and invest in marketing and product. The funding pushed the Seattle startup's valuation past $3.5 billion, and it came less than a year after it raised $200 million. Highspot sells its software to DocuSign, Workday, Siemens, Adobe, and others. The company ranks No. 7 on the GeekWire 200.
7. Fusion energy startup Zap Energy powers up with $160M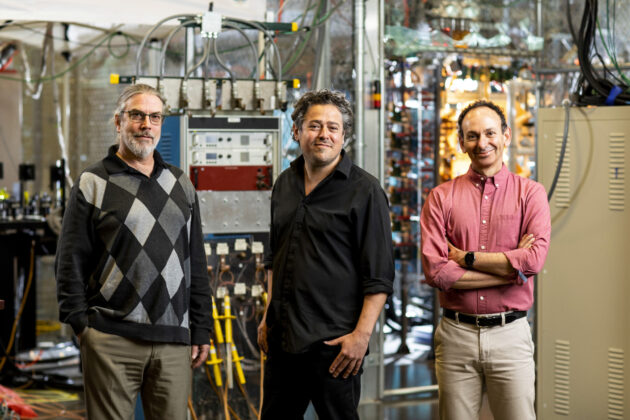 It's been a big year for fusion. Earlier this month, U.S. physicists at the Lawrence Livermore National Laboratory's National Ignition Facility (NIF) in California were able to produce more energy from fusion than required to create the reaction, a major achievement in the development of the technology. Seattle-area startup Zap Energy earlier this year announced its own breakthrough: its newest prototype device has created plasma, a superheated gas needed to generate fusion. The startup also raised $160 million in new funding with support from Bill Gates' Breakthrough Energy Ventures and two petroleum giants. Zap has raised a total of roughly $200 million since launching in 2017.
8. Warehouse automation startup Agility Robotics picks up $150M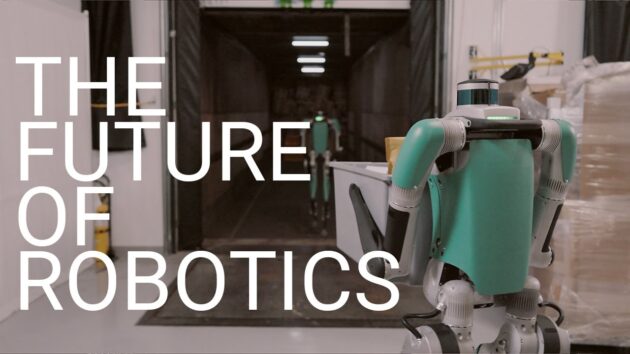 Corvallis, Ore.-based Agility Robotics raised $150 million in April in a round from Amazon and other backers. The company is developing robots that work alongside people in warehouses. Its robots can help companies move packages and unload tractor trailers. They walk forward, backward, side-to-side, up and down inclines, across unstructured terrain, and can turn in place or crouch-walk. Companies developing automation for warehouses are getting increasing attention as labor shortages and supply chain challenges were highlighted during the pandemic. Other companies in the space include Boston Dynamics, which is also developing robots for warehouses.
10 (tied). Radar tech startup Echodyne lands $135M in June
Radar platform startup Echodyne, also backed by Bill Gates, raised $135 million in June in a round co-led by Gates and Baillie Gifford. The Seattle startup, spun out from Intellectual Ventures in 2014, sells compact radar systems to border security, military and law enforcement. Many tech startups have struggled to break into the defense industry because of the long sales cycles and rigorous requirements of winning government contracts. However, some are starting to make headway, recently highlighted by defense startup Anduril raising $1.5 billion. Echodyne, which says its long-term goal is to eventually IPO, currently ranks No. 111 on the GeekWire 200.
10. Energy storage company Powin charges up with $135M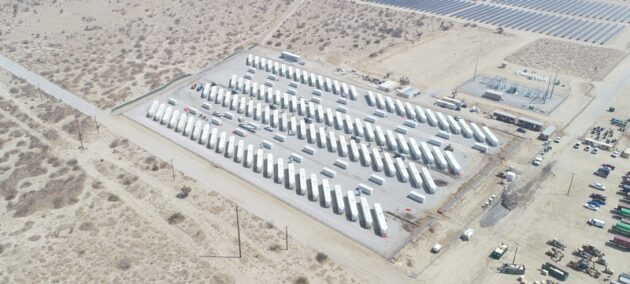 Powin, an energy storage company based in Oregon, received a $135 million investment in July. The funding is being used for the development of its hardware and software platform that can deliver dispatchable renewable energy. Powin was founded in 1989 as a contract manufacturing company before shifting to energy storage in 2017. It has offices in Tualatin, Ore. and Taipei.