Patience. Teamwork. Goal setting. A desire to compete.
The place where you work and the buzzwords you hear might have a lot in common with what's happening on a kids' sports field near you.
And the lessons those kids are learning could be coming from your boss or a co-worker who has stepped up to be a volunteer coach. There's also a good chance that the kids are sending those people back to the office with lessons of their own.
That's what we learned in speaking with four members of the Seattle-area tech community who have a passion for sports and coaching, and who have found a number of ways that what they teach on the playing field can be applied to the workplace, and vice versa.
Keep reading for their insights.
Kieran Snyder, co-founder and CEO, Textio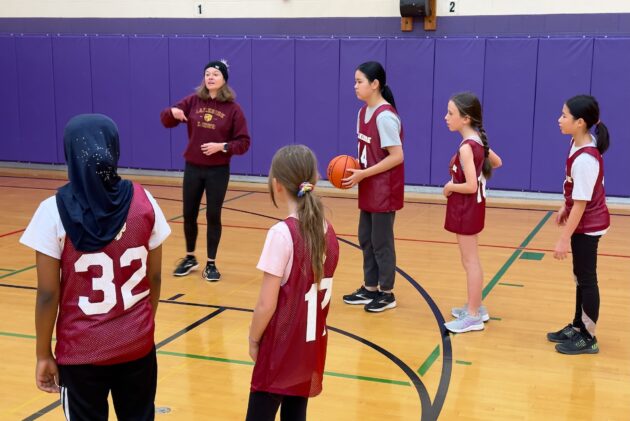 Kieran Snyder first started coaching basketball when she was in the ninth grade, helping her dad coach her little sister. Today, the co-founder and CEO of augmented writing startup Textio is coaching fifth and sixth grade girls at Lakeside School in Seattle where her own daughter has become a standout player — and assistant to mom.
Snyder said like most work-driven people she often has a "work monologue" running in her head no matter what she's doing outside of work. Coaching is different, and almost meditative for her.
"I am fully present with the girls that I'm coaching," Snyder said. "It's incredibly emotionally fulfilling and calming to go into the setting where I fully engage myself with what I'm doing and it's not Textio, not my tech job."'
She said there are a lot of translatable skills and examples between coaching and managing a workplace. While she finds it easy with kids to find the right line between being supportive and constructive, she has to remember to bring that lesson back to work with adults and keep building confidence by encouraging people.
She finds it especially important to teach her players confidence and encourage them to stick with something, because middle school is when a lot of girls start opting out of things like sports and math. Snyder credits her own playing days with teaching her to compete and giving her the career she has today.
"Part of what happens to women in the technology industry, especially, is people leave because the environment isn't always conducive, inclusive," Snyder said. "That is why it's so important to me to be coaching girls at this age. I don't care if they ever play basketball again after middle school, but if they feel empowered to go compete for something that's important to them that's their career, that's their life."
Salman Taj, VP of innovation, Ericsson
Salman Taj has been coaching boys in the Seattle Youth Cricket League for five or six years. The sport has exploded in popularity in the suburbs east of Seattle, due mainly to a large population of Indian tech workers for who cricket is everything.
Taj, a longtime executive at telecom Ericsson, think more tech and business leaders would be wise to take up coaching.
"It helps a lot in developing leadership capabilities, working with other people, working with teams," he said. "I actually tell all of my team members to and go try out different coaching or managing opportunities, especially in sports."
Setting goals and preaching clarity around goals is a lesson Taj applies to both coaching and managing at work. Some of his cricket players may set a goal to be captain, or to be better bowlers or to score more runs.
"When you have a goal which is very clear to all members of the team, I think the ship steers in the right direction, both from an overall team performance perspective, as well as from individual performance perspective," Taj said.
Preparation is also key in sports and at work. Taj teaches his kids that if they prepare well, the results will follow.
"You can do the same thing at work, especially in engineering," he said. "If you do good upfront work in making sure that the design and the customer inputs are very well understood, the actual development and testing and whatnot is a breeze."
Fiona McKenna, data engineer, Seattle Kraken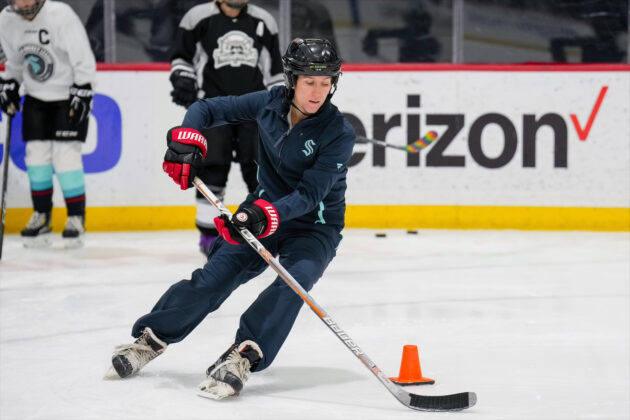 Fiona McKenna has been in Seattle less than two years, but she's already developed a passion for helping the city's new professional hockey team develop a community of young players.
A former player at Princeton University and in the NWHL, McKenna is now a data engineer with the Seattle Kraken, where she helps the tech-focused team use data analysis across coaching, scouting, conditioning and more.
Back on the rink, McKenna has worked with the Kraken's massive youth development program. The aim is to help teach kids, some of whom maybe have never even touched hockey equipment, and turn them in lifelong fans of the game.
"In tech, personally, I don't get that much human interaction on a day-to-day basis," she said. "It's very refreshing to solve problems and use your skills to help a human face to face."
Patience, persistence and communication are some of biggest lessons she transfers between coaching and working.
"If I'm writing code during the day, that has nothing to do with teaching a kid how to how to skate, necessarily," McKenna said. "But just how there's a lot of ways to get the right answer with code and data, there's a lot of ways to coach a kid. It's just finding what works."
Jon Peters, lead designer, Lightfox Games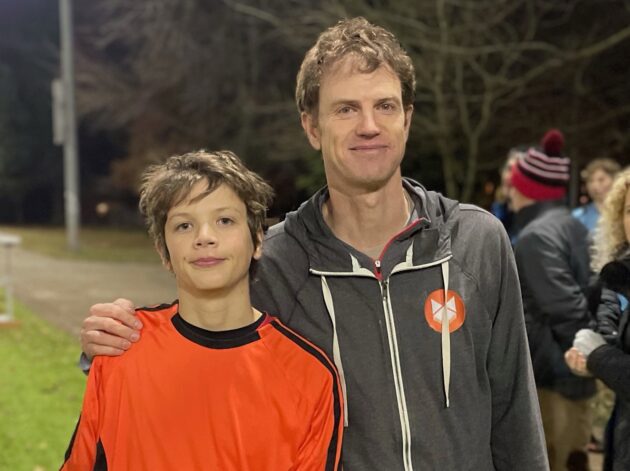 Jon Peters has an interesting overlap between his day job and his volunteer work — he's always thinking about games.
A lead designer at Seattle-based Lightfox Games, Peters has more than 20 years of experience as a game designer, including a stint at Amazon. A father of three, he's also coached youth soccer, baseball and basketball for years.
While some people have an aversion to the idea of coaching kids, whether it's because of time constraints, or lack of organizational skills or fear of traumatizing your own kid, Peters said his dad was a coach and he was drawn to it himself.
"These kids want to learn this and are excited about it," he said. "That's a motivator for me in the same way that when I was at bigger companies I liked hiring people who hadn't done stuff before. I'm imparting a bunch of knowledge on them."
Peters now coaches soccer at Seattle's Eagle Staff Middle School, and his biggest belief is that teaching soccer-playing kids carries the same lessons as teaching young game designers, especially when you get beyond just telling everyone what to do.
"I started out as a terrible manager who was like, 'do this,' because that's just what you do," Peters said. "And then at some point, you're like, 'Oh, I want them to learn how to do this.' You can tell them what to do, but they don't really learn it unless they understand why we're doing it."
Through that style of learning, the boys that Peters is coaching are also learning that failing is an acceptable part of the process.
"I don't care if you can make the pass correctly, that's just the physical skill," he said. "What I want to know is you tried to do the right thing. And then you failed and it's OK, next time you'll do it a little better. But we learned what the right thing to do was."