Hippo Technologies, a Vancouver, Wash.-area startup developing tech to connect patients in rural areas with specialists, raised seed funding from Ochsner Health, a large health system based in New Orleans.
The companies did not disclose the funding amount, but the cash brings total investment in Hippo to $3.7 million, according to a spokesperson. Previous investors include members of Hippo's executive team and other individual backers.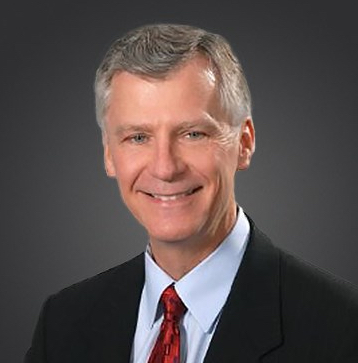 Hippo's platform links up software to support virtual care and telemedicine workflows with a headset worn by a clinician.
The hands-free, voice-activated headsets can be used at the point of care to livestream patient encounters to specialists at hospitals.
Hippo will collaborate with Ocshner to connect specialists with providers and patients in isolated areas of Ochsner's network, which serves Louisiana, Mississippi and the Gulf South. The focus will initially be on neurology.
The partnership is "bringing the specialist and care team to the patient wherever they are," said CEO Patrick Quinlan in a statement Wednesday announcing the deal. Quinlan, formerly CEO of Ochsner, co-founded Hippo in 2020.
Other co-founders include neurosurgeon and chief medical officer Wale Sulaiman, previously a professor of clinical neurosurgery at Tulane University and medical director of the Ochsner back and spine center; corporate attorney Craig Williams; and Brian Hamilton, a co-founder of Vancouver-based RealWear, an assisted reality wearable startup that recently raised $23.5 million.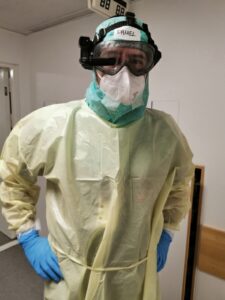 RealWear manufactures Hippo's specialized headset and Hippo develops the software, which is also compatible with other head-mounted displays and smart glasses. Hippo charges an installation fee for hardware and a monthly licensing fee based on usage.
The company began to come together three years ago when Hamilton, who comes from a family of medical workers, tested a headset for patient care in Nigeria in collaboration with Quinlan and Sulaiman.
According to a 2019 CNN story about his life, Sulaiman was born in Nigeria and has long had a commitment to providing medical care in the country. Sulaiman is the CEO and founder of RNZ Global, a medical management and services company that operates in sub-Saharan Africa and uses Hippo's platform.
Hippo is also being used for medical education by Barry University and other customers. It was deployed in hospitals in China early in the pandemic and is being used by dialysis clinics in Guatemala.
The startup has 10 employees, including chief technology officer Ivan Lumala, who served as chief technology officer of Microsoft 4Afrika, the tech giant's effort to grow its business on the continent by fostering local innovation.
Hippo says it stands out from other virtual care companies by offering a team-based clinical workflow that allows multiple clinicians to consult on a patient case.
Hippo is an acronym that reflects the Hippocratic Oath. It stands for health, integrity, people, purpose and outcomes.