Aviel Ginzburg has been splitting time between taking calls from startup founders and tending to his farm.
The software engineer, entrepreneur and investor is a longtime Seattle tech leader who currently works as a general partner at seed-stage venture fund Founders' Co-op.
But recently, the self-described "city boy" decided to add farmer to his resume after an impromptu real estate purchase.
Ginzburg and his wife had joked about buying property in Southern Oregon — and made it a reality after coming across a listing that checked all the boxes.
Their 40-acre estate has a wide range of features: A vineyard, orchard, alfalfa field, flower garden, and horse stables. It's even hooked up to gig fiber.
Ginzburg, who co-founded a social media analytics startup that was acquired in 2017, launched a new venture — Double Dinosaur Farm — and reignited some entrepreneurial emotions.
"So many companies are founded because you get really excited about something and you get in over your skis," Ginzburg told GeekWire in a recent interview. "And I hadn't had that feeling in a long time — and now I got that feeling."
Ginzburg is not the only tech vet to find business guidance beyond a corporate setting. In Silicon Valley, Mark Zuckerberg and other executives have turned to martial arts as a new lens for approaching deal making and competition, exercising their discipline and machismo, The Information reported last month.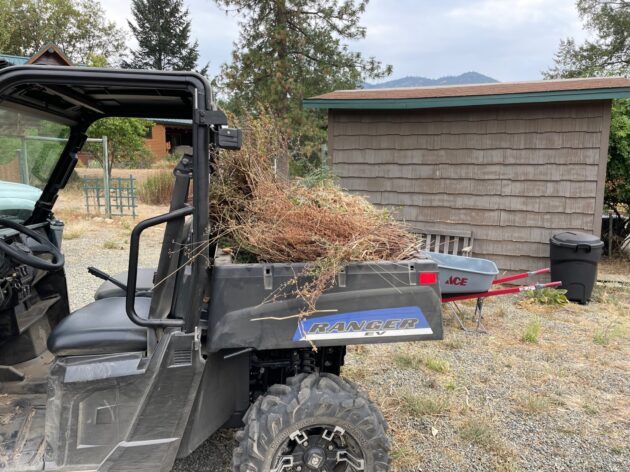 In many ways, the lessons Ginzburg is learning on the farm are transferable, offering guidance to the founders in his portfolio on how to adapt and remain unwavering amid the economic downturn.
That first lesson came to Ginzburg immediately. Excited and naive, he and his family spent their first three days adding plants and flowers to the gardens and orchards. They also managed to set up an irrigation system, which hooked up to a nearby creek.
But just two days later a non-forecasted frost hit, smothering all of their new flora in ice. On top of that, the pipes in the irrigation system burst from the freeze, causing water to shoot in every direction.
"All I could think about was that we're going into this recessionary period," he said. "Founders in the portfolio thought they had great growth numbers and that they were going to have this easy raise. Suddenly, people are canceling their meetings. They're not getting their rounds done. They're like, 'Are we gonna run out of money?'"
The chaos on the farm served as a tangible reminder of the sudden ebbs and flows of the market.
"It's just such an amazing reminder that we have so little control," he said.
There were other lessons. Ginzburg's tractor was constantly breaking down. He was also learning how dangerous it was to drive and operate — he's got scars from trying to fix the machine.
"We're just constantly working with things that are breaking all the time and are probably broken while we're using it," he said. "You have your plan B, your plan C and at the end of the day, it's just: 'Did you till the field, by the time you needed to till the field?'"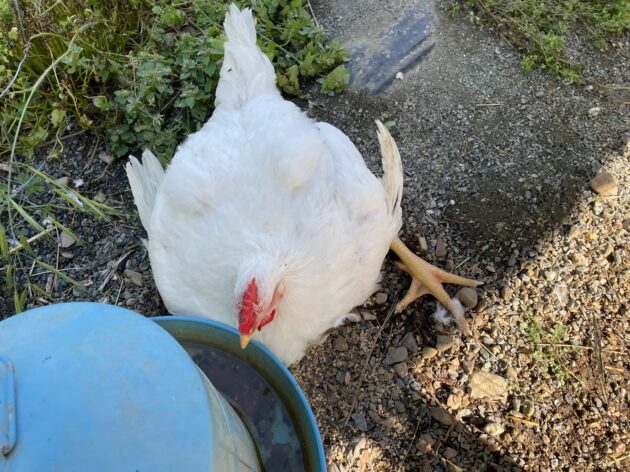 At the same time, Ginzburg said his learnings from 15 years in the startup world are providing perspective on the farm.
"The lesson that probably serves me the best is the recognition that in startups things are always shitshow internally," he said.
Something is always broken, or in the process of failing, as a company scales, Ginzberg said. The same thing happens on the farm. Equipment falters. Crops die. Nature and wild animals constantly challenge your well-thought out plan.
And that's totally fine.
"You focus on the things that you need to solve in front of you to get toward your goal for that afternoon or day, and let the other things remain broken," he said. "You may get to them, you may not. Them being broken may also not ever matter.
"It's the same with startups, but with their customers and not their crops."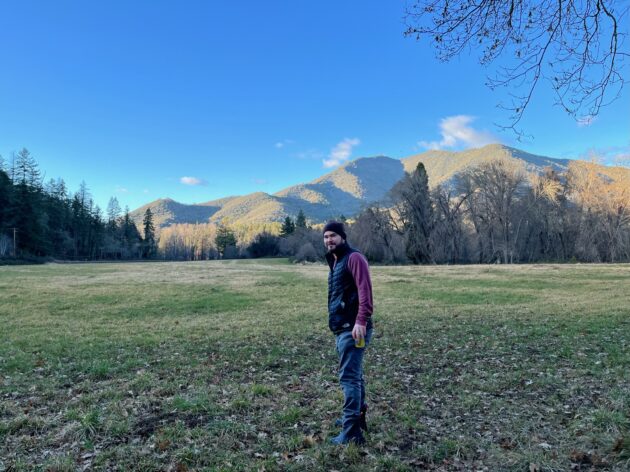 Ginzburg also found context for the meaning behind a phrase that his colleague at Founders' Co-op, Chris DeVore, uses: "Make hay while the sun is shining." 
In order to successfully cultivate hay, he said, farmers must cut the alfalfa and let it dry in the sun for three to seven days, depending on heat, before they can bring out the baler. The timing of this process is crucial. If the alfalfa is cut too late, it loses all its nutrients. If it rains while it's laid out to dry, it will rot, and the entire crop will be ruined. 
It reminds Ginzburg of founders knowing when it's the right time for an acquisition or to raise more funding.
"We have to take this crazy risk of finding that window," he said.
The "agtech" industry attracted $11.4 billion in venture capital deal value in 2021. So far Ginzburg hasn't come across any exciting tech ideas while working on the farm.
The generational family farmers he talks to aren't chomping at the bit for new technology that might bring more efficiency to their jobs.
"Lots of them just really like their work and having a complete understanding of how their tools work toward their goals," he said. "The ability to repair at least mostly by themselves and get the job done is paramount to speed and efficiency. The idea of taking that freedom away from them, even for the prospect of higher efficiency, just isn't attractive."
Ginzburg wants to eventually expand the farm, adding a stand with vegetables, orchards, and flowers. There are plans to set up a co-op with a local winemaker.
He also hopes to build a few cabins on the property. The idea is to build a makeshift camp and attract his portfolio founders down to the farm for a retreat. 
Ginzburg already has his pitch practiced: "You might get injured. But there's gig fiber."